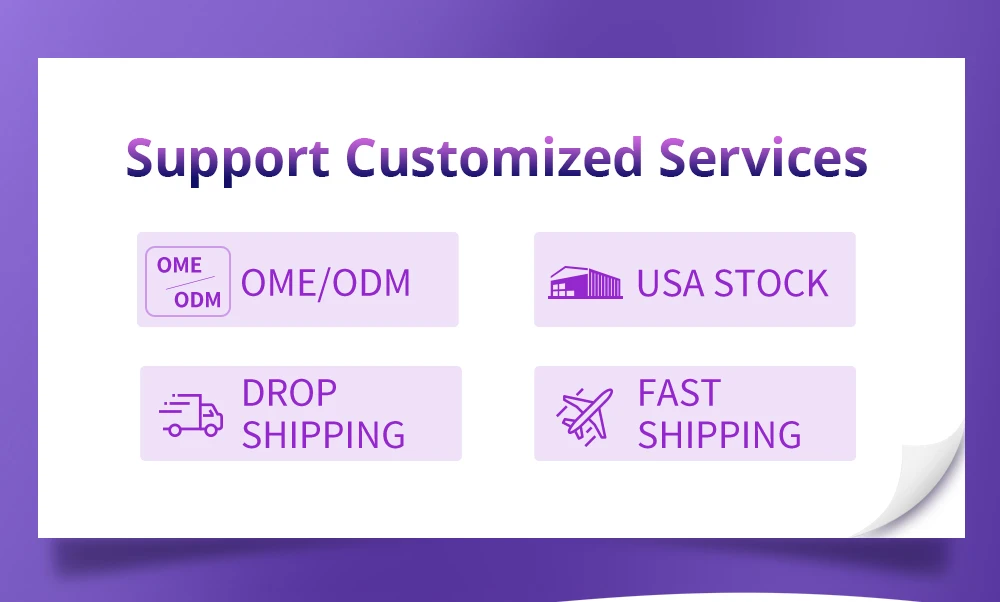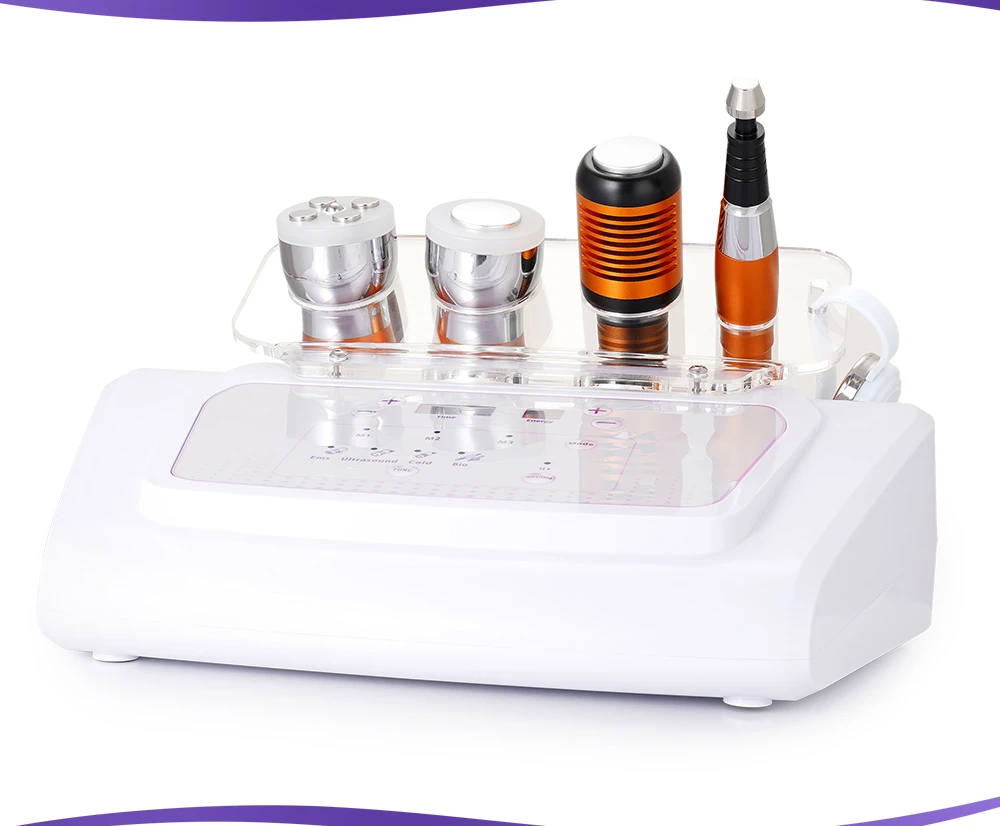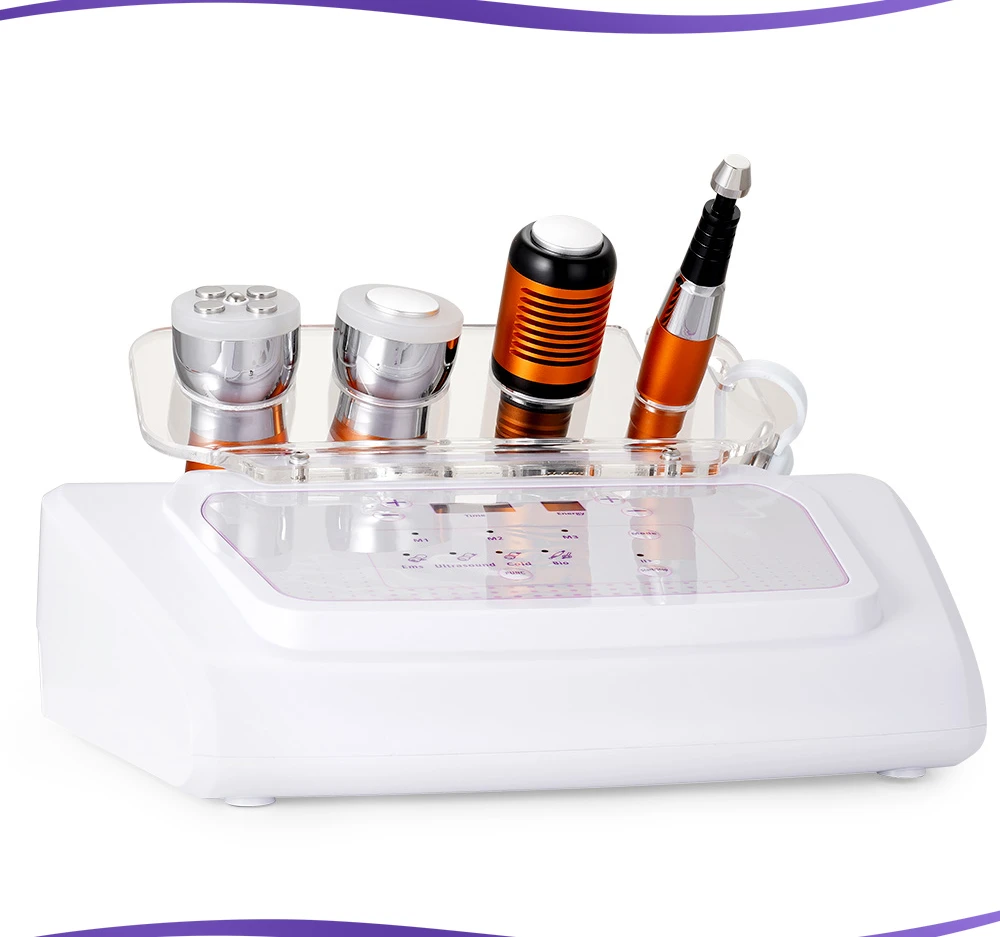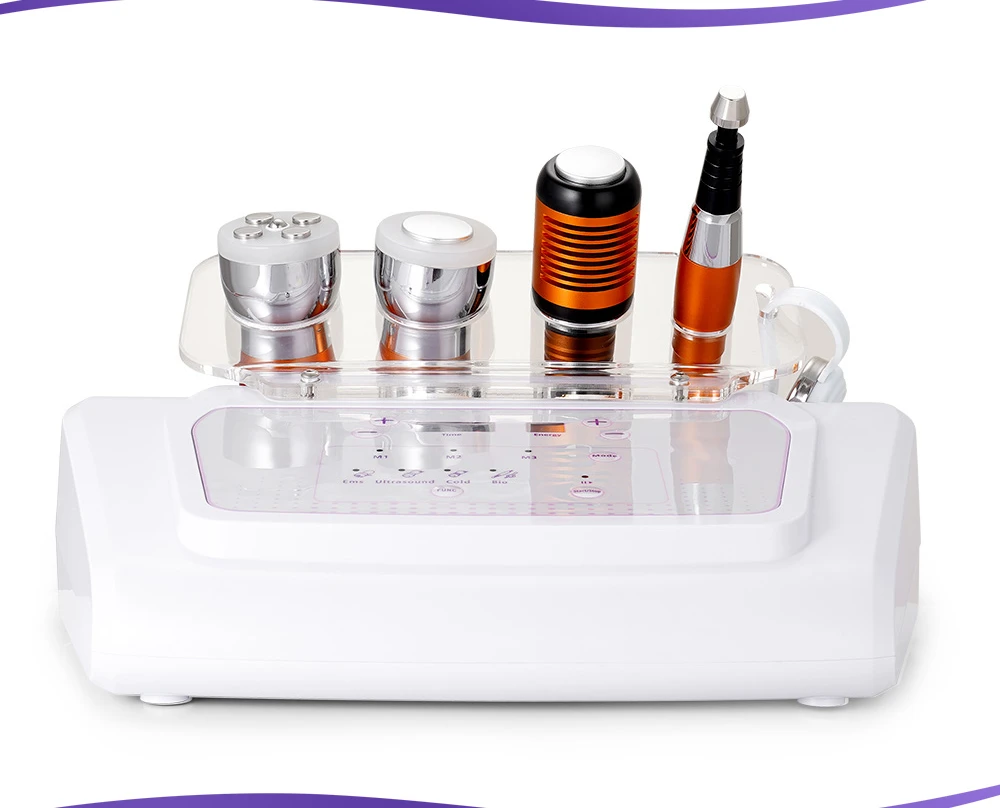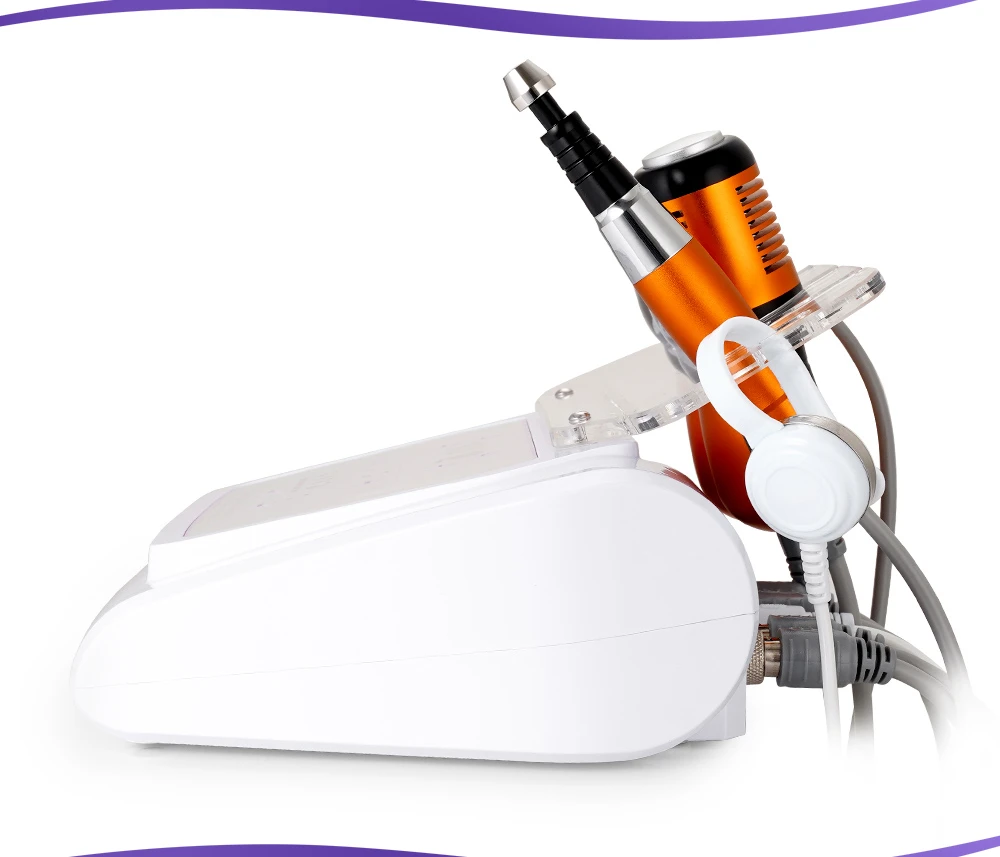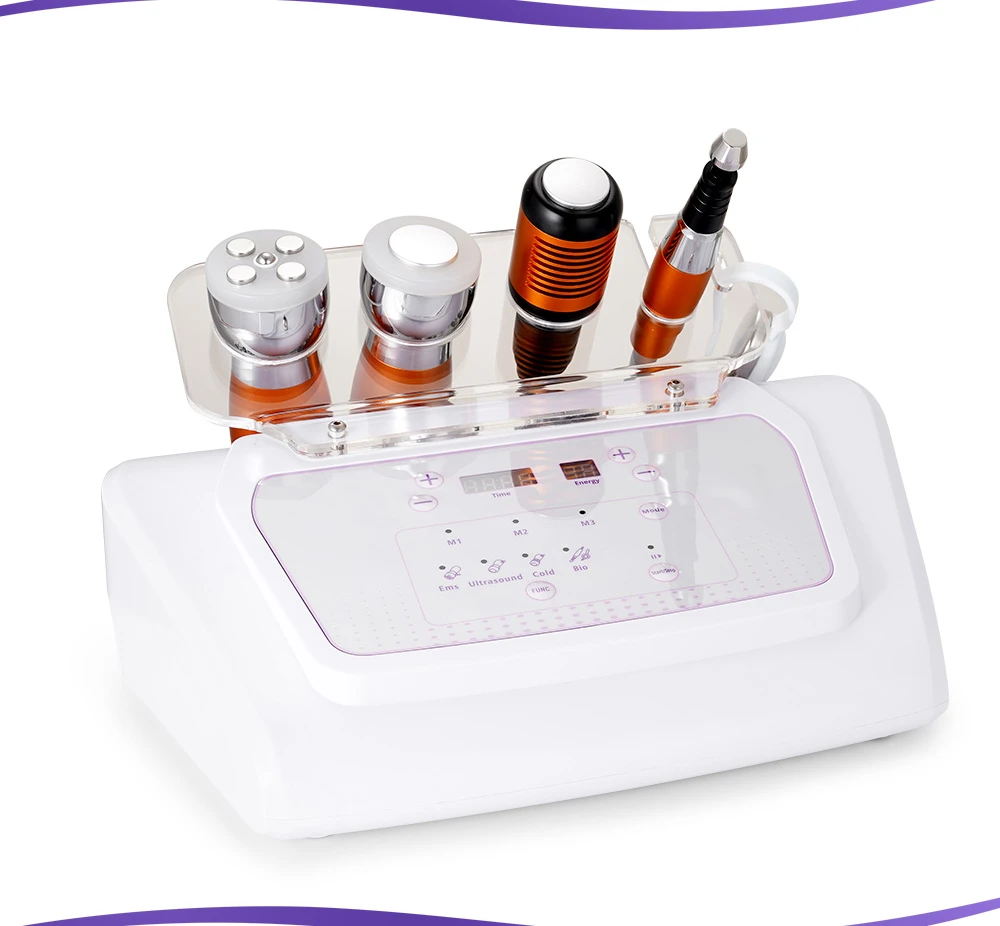 Principle Of The Ultrasonic Facial
Ultrasonic wave refers to the mechanical vibration wave with a frequency, which has mechanical action, warming action, and chemical action. The facial beauty instrument makes use of the strong penetration of ultrasonic waves, which can penetrate deeply into the skin for 4~6mm, to carry out physical therapy on people\'s body and face, so as to achieve the purpose of losing weight, shaping body, whitening and improving skin condition.

Functions The Ultrasonic
- Improve local blood and lymph circulation, and enhance cell action.
- Improve the metabolism and regeneration of tissues, soften tissues, stimulate the nervous system and cell functions, and make the skin shiny and elastic.
- Nutrition import/cleansing export function, clean pores, cleansing, and detoxification.
- Whitening and lightening of spots, firming, and wrinkle removal.
-.Removing pouch and eye bag: Using the mechanical massage function of ultrasonic wave to accelerate blood and lymph circulation, cooperate with the heating function, decompose fat and promote subcutaneous absorption, thereby reducing excess water and accumulated fat.
Finally, completely eliminate the eyes and bags under the eyes.
- Positive effect and quick response.
Photoultrasonic powered by light and compact portable machine body and simple operation method can be easily used by individuals at home.

Accessories Facial Care Machine
1. Ultrasonic facial
Ultrasonic beauty instrument has a firming and lifting function, effectively activating cells, proliferating collagen, and making the skin soft and elastic. The fat-burning function of the ultrasonic beauty instrument can effectively warm and soften fat, promote metabolism, and lift skin.
2. EMS Photon for face lifting
Wake up cell vitality and tighten facial muscles. Safe and gentle, it can easily restore the natural balance, suitable for use in private spaces such as homes. Shape the perfect curve of the face.
3. Photon cold hammer
Close skin pores. Calm skin, remove sensitivity, discharge skin wastes, and toxins, strengthen collagen fibers, enhance skin elasticity, and shrink pores.
4. Bio for eye around massage
It can eliminate fine lines and wrinkles, regulate skin tone, firm skin, and help skin reshape its youthful texture. Make muscles elastic; it can promote blood circulation, enhance skin repairability, and adjust damaged skin in time; it can strengthen muscle strength, restore youth to the skin, and prevent the appearance of wrinkles; it can stimulate subcutaneous cells and eliminate skin relaxation and wrinkles.

Features
- Wrinkle removal and anti-aging.
- Reduce spot.
- Eyelift.
- Skin tightening.
- Easy to carry, so that customers can get the same care at home as in a beauty salon.
- Repairing, anti-wrinkle.

Package Listing
1x Ultrasonic facial handle
1x Quadrupole photon ems for face lifting
1x Photon cold hammer for skin rejuvenation
1x Eye bio handle
Working principle
Ultrasonic beauty technology introduced to the beauty field from 80s and become popular as its wide care range and rapid effect as well as high healing ratio and simply operation, also become the most popular and practical instrument in beauty field. With the development of science technology, the new era of professional ultrasonic beauty instrument launched in market. Popularised by all the customers as its brilliant quality,multifunction,and deluxe appearance.
1.Mechanical function: Using 300 million time per second mechanical vibration to make the whole body vibrate and do the special cell massage function, also improve cell metabolism and blood circulation as well as activate cell and keep skin tissue nutrient, thus to make the skin shine and
stretchy.
2.Warming function: Ultrasonic heating function by means of changing blood vessel function and metabolism procedure, riches blood circulation and slow down the cell excited point, help to relief pain. Also it could loosen the nerve muscle and resist muscular nerve.
3.Chemical function: Ultrasonic wave could do stimulating effect and speed up metabolism. Also it could make the pH value change into alkaline trend and do good for drug penetration as well as improve the drug sterilize ability.
Function of ultrasonic
1. Soften thrombus and remove red eruption; Rectifying distorted capillary by using supersonic pulse signal together with some suitable ointment, thus to remove red eruption.
2. Remove scar or scab: Supersonic not only decomposed dry blood of the skin, but also improves the metabolism and blood circulation, thus to remove the marks and scar. It is better to use supersonic together with some suitable ointment, normally 10 times as a period treatment and every two days one time.
3. Eliminate abnormal skin pigment: Using supersonic together with some Chinese traditional medicine facial cream , speck cream or high unit vitamin C, could do beneficiary effect to remove pigment. It does effect by 3 times treatment and thoroughly eliminate by 10 to 40 times treatment.
4. Eliminate hypodermic speck and pigment: Using supersonic to damage the cell membrane of the speck and protect it forming shape, thus to eliminate pigment and remove the speck thoroughly together with metabolism function. 10 times as a period treatment and take a break for one week before another treatment.
5. Remove slight wrinkles and gore as well as lifting skin: By using the mechanism massage function of supersonic, one side it regulates the changing of the membrane of the hypodermic cell, on the other hand it improves blood circulation and metabolism. Thus to remove slight wrinkles as well as gore or scar which caused by hard substance.
6. Remove eye bags and eye circle: By using the mechanism massage function of the supersonic to accelerate the blood and lymph circulation, together with the warming function to decompose fat and improve the hypodermic absorption, thus to decrease the excessive water and piled fat and
finally eliminate eye circles and eye bags thoroughly. Massaging the eye bags tenderly in the same direction of skin texture with the probe. Do not touch the eyeball directly with the probe or operate on the upper eyes.
7. Cure tumefaction or scar: Using supersonic together with some ointment to massage the sicken part for nearly one minute, thus to avoid forming scar while the tumefaction healed.
8. Cure sclerosis and rough skin: Using supersonic together with glycerin,liquid wax or advanced lubricant to do massage, thus to improve the effect of the treatment.
9. Improve the skin nature: Remove speck and improve the skin condition by means of supersonic.
Explaination of Accessories
1. Cell rupture golden spoon
Microwave vibrating can promote circulation, purify pores, skin epidermis, ease nerve center, tepid effect can activate circulation, open the protective membrane.
2. Rejuvenated injection probe
By orientation, layer-oriented, ration, directly inject many kinds of nutrition into deep-seated cells, assist to melody the muscale, lymph drainage, promote metabolism, lymph and blood circulation, comparing it with the single skin care products, effectively absorb products higher 2000 times, so get the best beauty effect at one-step.
3. Reconstruction ultrasonic
Protect and repair the skin with cell membrane protection and skin joyful genes, special anti-aging, defend the skin damage from circumstance pollution, repair pathological changes of the skin.
4. Close pores hammer
Appease the skin, clear the sensitivity, exhaust out of skin waste and toxins, strengthen collagen fibres, enhance skin elasticity, close the pores.
Function:
1. wrinkle removal, anti-aging
2. lighten spots
3. water supplementing
4. eye skin lifting
5. skin tightening,skin care
6.skin rejuvenation
7.chemotherapy
Technical Parameters
Voltage:100~240V
Working Voltage: ≤12V
Currency: ≤2.08A
Power: ≤25W
Bipolar Radio Frequency:100-500KHZ
Ultrasonic Rang:0.3~0.5MHz
BIO Output: 20-60HZ