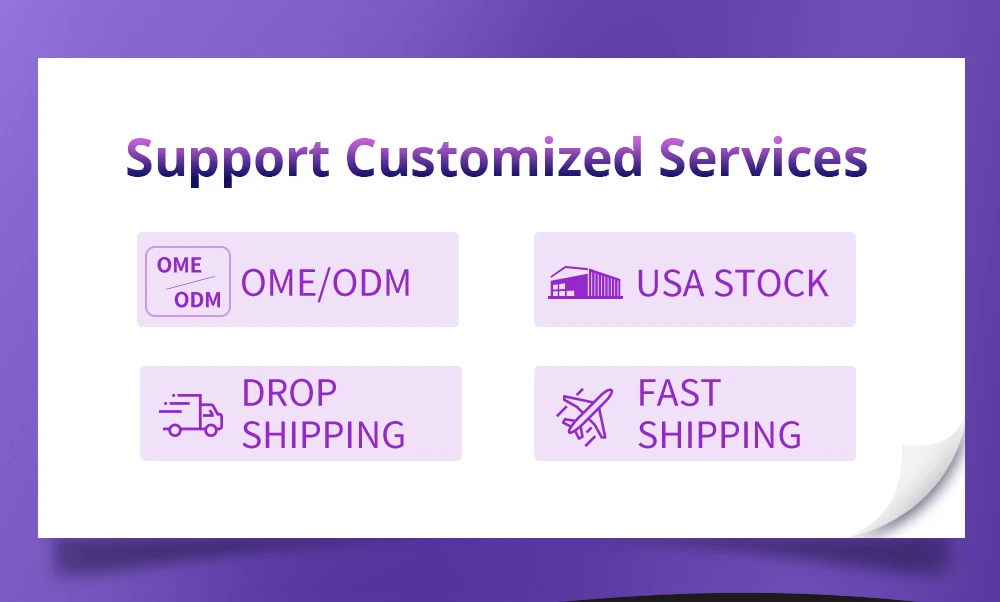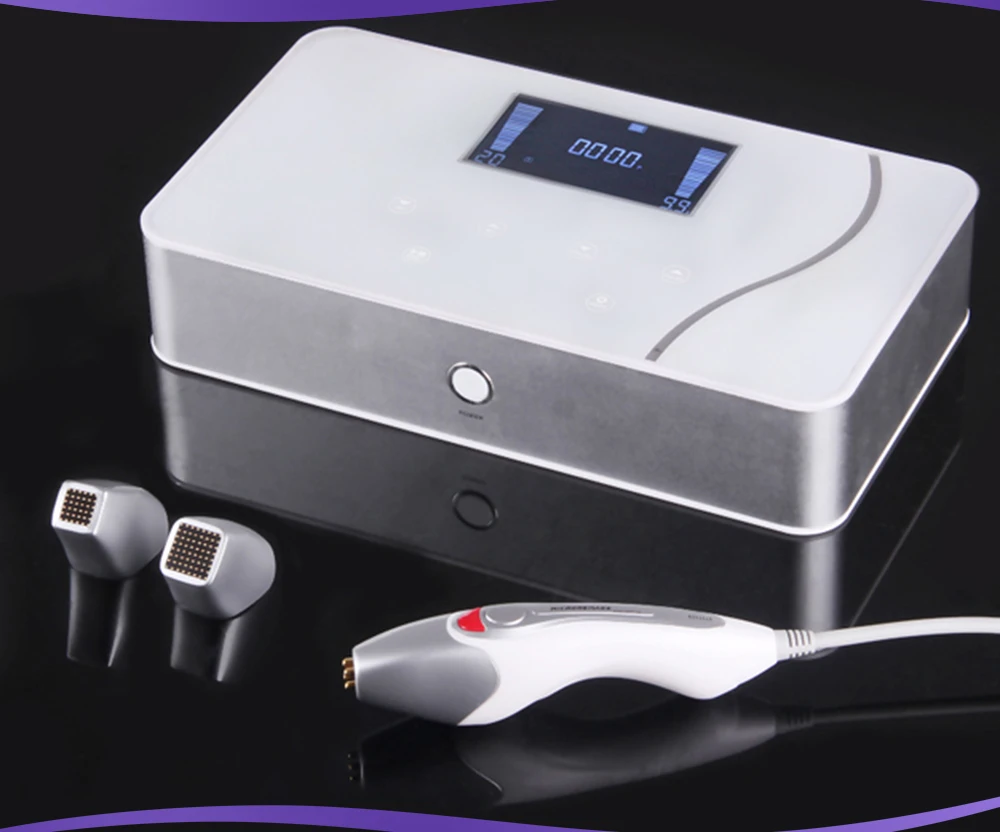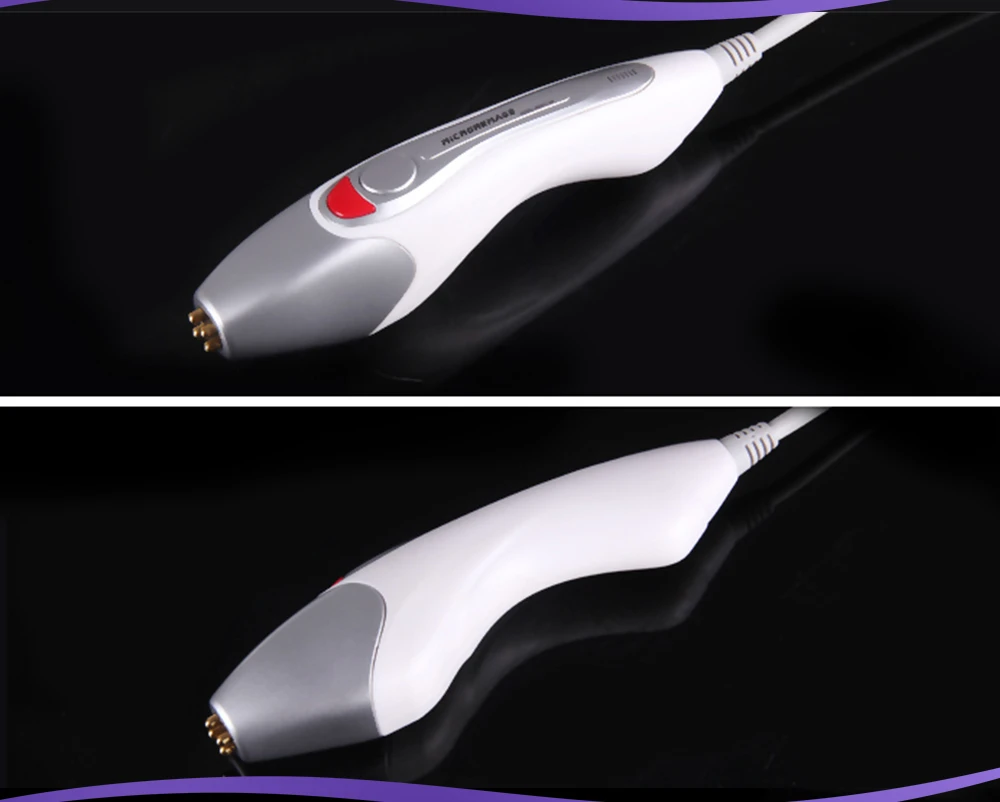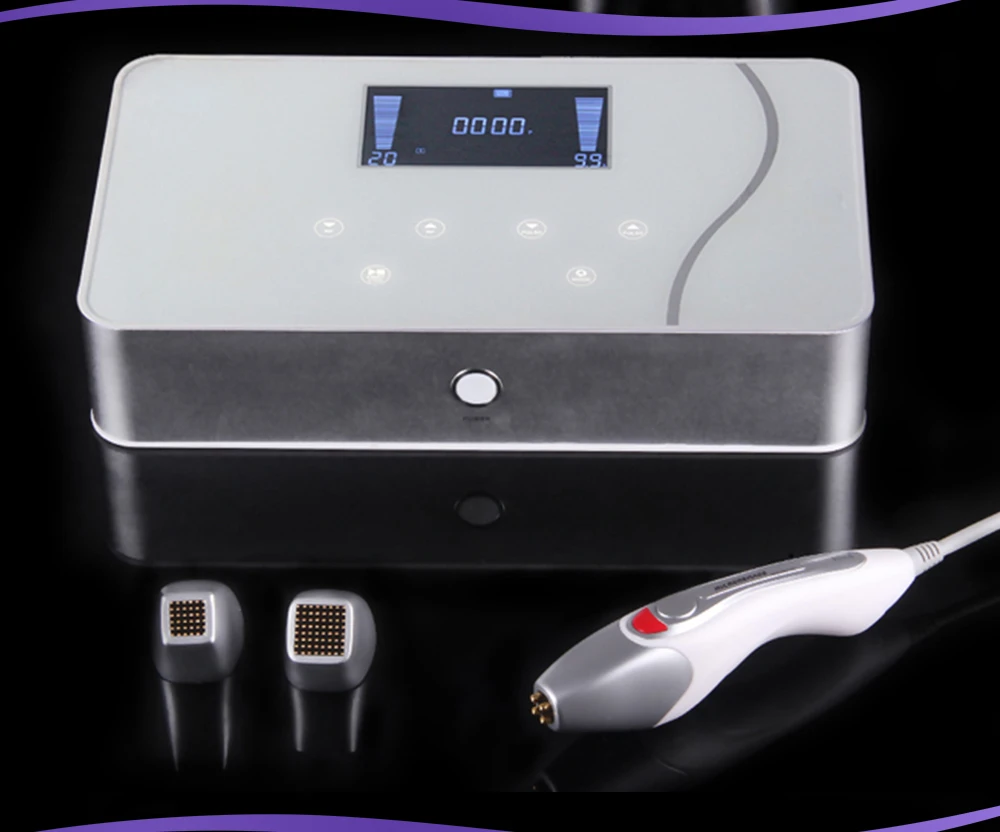 -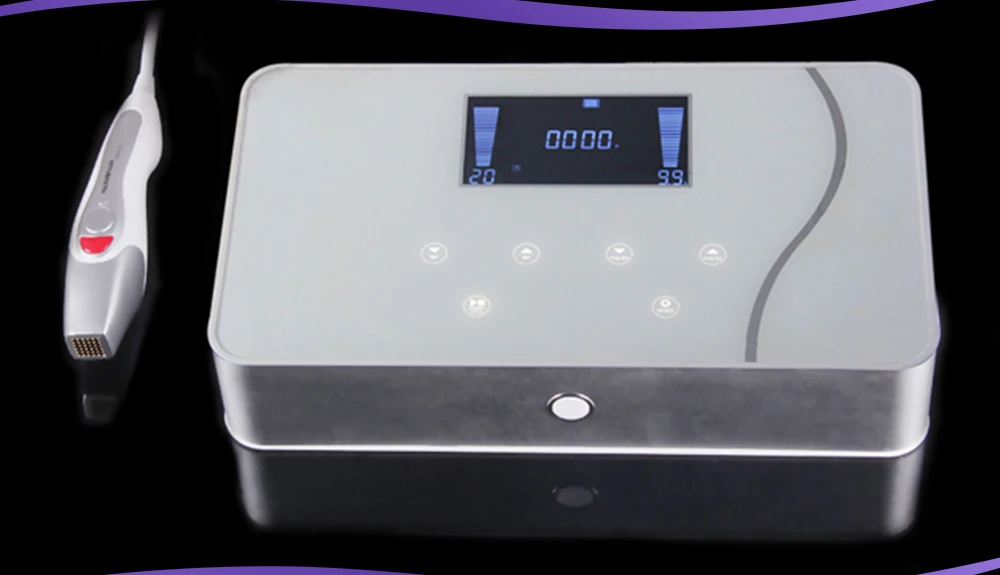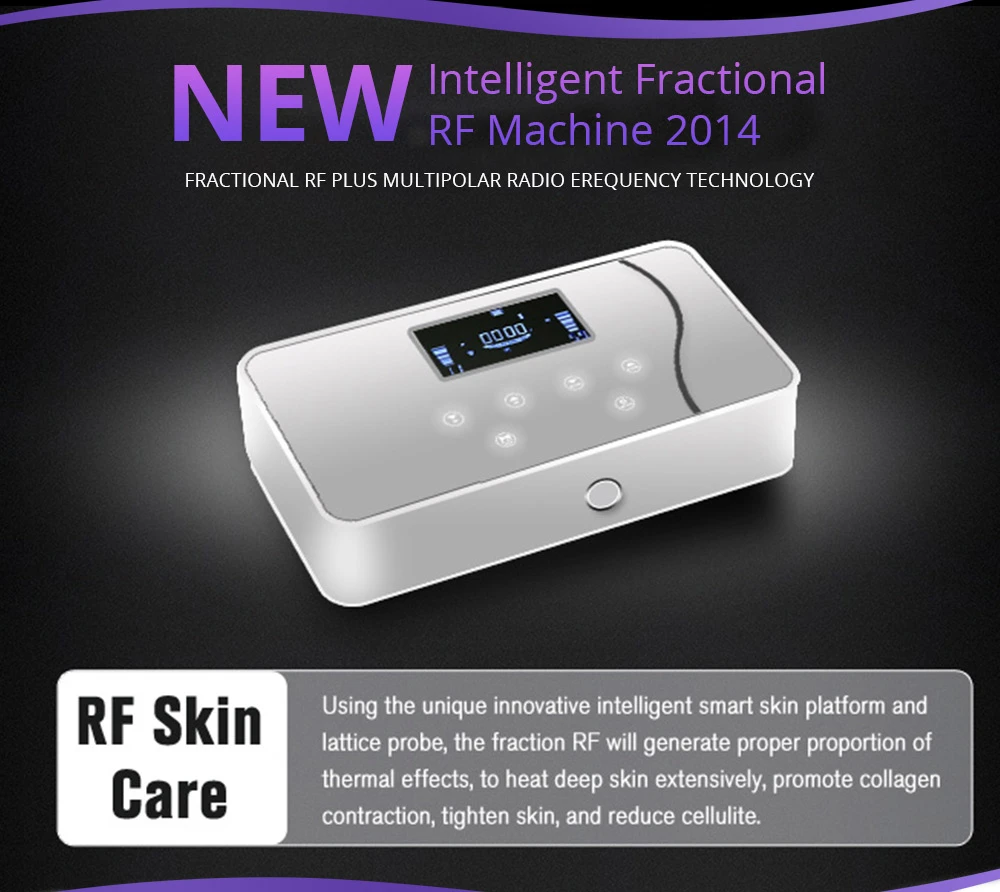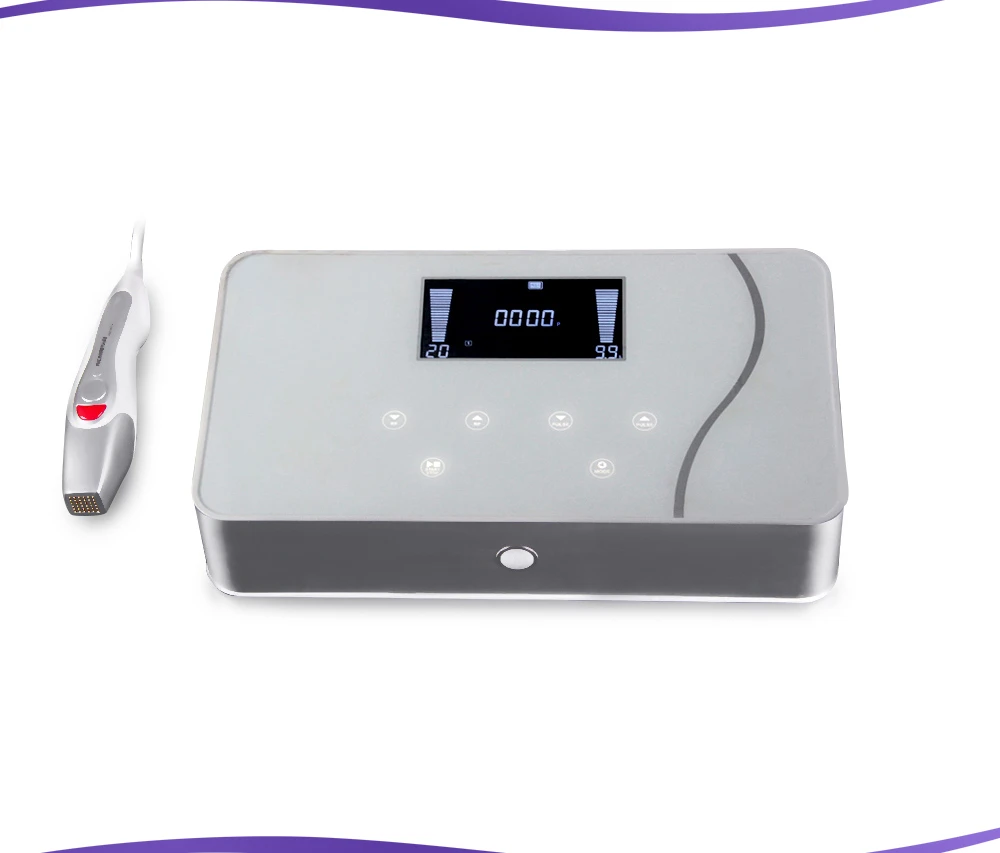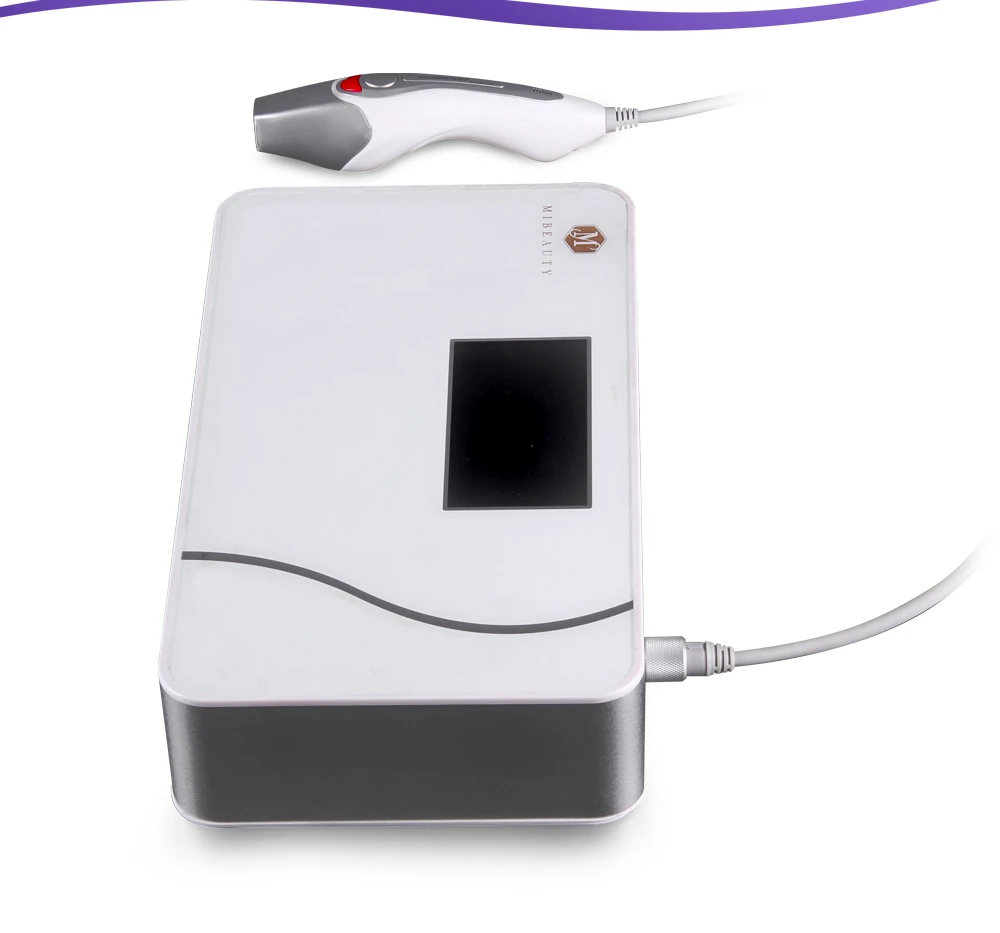 Introduction
There are plenty of non-invasive cosmetic procedures that promise to turn back time, but not all of them are as reliable as Fractional R-F
It's no wonder this radio frequency procedure has garnered a host of celebrity fans yet,Fractional R-F is a non-invasive radio frequency therapy that can address the look and feel of aging skin on many areas of your body. Fractional R-F treatments are customized to your needs, and typically require minimal recovery time. It's a great solution if you want your skin to look sleeker, smoother and younger, but can't afford a lot of time away from work or your social life.
Aging affects us all – the way we act, the way we feel, and definitely the way we look. But with advancements in skin care, you can have a say in the way aging affects your skin – and maybe even get back to the way you looked not so long ago. Fractional R-F is a proven, unique radio frequency treatment that can help improve the appearance of sagging or loose skin, giving you a smoother, sleeker and younger look and feel. Fractional R-F works in just one treatment with little down time and delivers a natural looking result. It's you, just younger looking and more confident.

How does Fractional R-F work?
Fractional R-F is a proven radio frequency treatment that transforms skin by working below the surface and addresses a wide range of surface imperfections that result from age and environmental factors. Benefits include the smoothing of wrinkly or uneven skin, better definition of facial features around the eyes, jaw and neckline, and even the smoothing and toning of unsightly bulges, dimples and wrinkles on the face and body. Fractional R-F radio frequency energy works with your body, remodeling your collagen to help your skin get that smooth feel and youthful look you want. Fractional R-F treats targeted problem areas – so the results are focused and effective.
Three Kinds of Technology
Emergency Response:
The ultrashort wave radio frequency electric field form cylindrical focusing in the depth of the skin around 2.6 ~ 3 mm (to make it as firm as the foundation ), the dermal tissue after strong impact damaged and capillaries which has been stimulated will think in mistake for tissue has injured , then will send the the signal for heal help , dermal tissue can produce a large amount of collagen, the collagen molecules gradually combined into an orderly collagen, so as to achieve the effect of firming wrinkles.
Ionization infiltration:
Ultrashort wave electric field can change the membrane cross-section point distribution, influence the membrane surrounding electrons and ions concentration, thus improving the permeability of cell membrane, the water of the cell membrane by ultrashort wave electric field ion channel is opened quickly, strengthen cell permeability.In ultrashort wave form at the same time the focus under the action of gravity and magnetic field on the epidermis of ionized water and nutrition it easily penetrate into dermal tissue.
Fat Dissolve Response
When the magneto electric effect on skin, hypodermic and adipose and muscle tissue heating is the ratio of 8:1. Adipose tissue after absorbing energy by softening, contraction, decomposition, make the skin tight and elastic.

Fractional R-F is effective on:
The Eyes
Hooding,fine lines and even our brow line can make us look worn-down.Fractional R-F treats the upper and lower eyelids to help you look more youthful and rested
As you age, your skin's collagen and elastic simply break down faster than your body can rebuild them, causing your skin to lose elasticity—which often leads to wrinkles, and pockets of loose, sagging skin. The effects of age are typically most noticeable around the eyes, where skin is delicate and thin. Over time it will start to lose elasticity, beginning to droop and wrinkle, even creating heavy " hoods" that make you look older.
The Face
As we age, phrases like "turkey neck", loose jowls, sagging skin and "what happened to my jawline?" creep in. Fractional R-F smooths lines and wrinkles and remodels collagen for the overall health of the skin
After a lifetime of laughing, smiling, furrowing brows or lighting up in surprise, the skin on your face can really show the signs of aging.Your face is also the area of your skin most exposed to the elements, bearing the brunt of environmental factors like sun damage.Over time, the smooth, sleek look you once had breaks down, becoming uneven, and lined with wrinkles. Your features lose definition – especially in the jawline, lips and neck.
The Body
Aging does not just affect the skin on our faces, our bodies see the effects too, with crepey, sagging skin and unwanted bulges and dimples. Fractional R-F is a non-invasive way to smooth the skin on our bodies and even temporarily improve the appearance of cellulite .Skin is our bodies' largest organ, adapting everywhere to the changes in your shape, activities and lifestyle. As we age, our skin's resiliency and elasticity decreases – especially after major life events like childbirth – and sometimes never returns to that smooth skin feeling. For most people, age brings with it areas of uneven or unsightly bulges that just can't be remedied with exercise or diet. It's skin – not fat – that often gets in the way of achieving the youthful look we all desire.

Treatment Facts
Duration:
Fractional R-F treatments are typically 45 minutes for eyes or face and up to 90 minutes for larger body areas.
Treatment Regimen: One treatment is all you will need to see and feel real results.
Results:
Most patients can see and feel Fractional R-F results very soon after treatment – in as little as one day. Continued improvements and contouring can happen for up to six months as your body regenerates collagen. Your body actually produces new collagen which is how the collagen matrix thickens and creates a smoothing effect. Even better, results can last years
Comfort:
Be sure to ask if your doctor has the latest Fractional R-F CPT technology – it adds a gentle vibration sensation and interspersed cooling bursts that give you even more comfort during treatment. You will feel cooling and heating sensations during each pulse. Throughout the procedure, your physician will ask for feedback on the level of heat sensation to help balance your comfort with maximum results. After treatment, your skin may be slightly red, but most people resume regular activities immediately after treatment. There's typically no recovery time or special follow-up care

Parameters & Package List
1 x Fractional R-F Host
1 x Power adapter
2 pcs Replaceable Dot Matrix
1 pc Three polar R-F probe

Introduction
There are plenty of non-invasive cosmetic procedures that promise to turn back time, but not all of them are as reliable as Fractional R-F
It's no wonder this radio frequency procedure has garnered a host of celebrity fans yet,Fractional R-F is a non-invasive radio frequency therapy that can address the look and feel of aging skin on many areas of your body. Fractional R-F treatments are customized to your needs, and typically require minimal recovery time. It's a great solution if you want your skin to look sleeker, smoother and younger, but can't afford a lot of time away from work or your social life.
Aging affects us all – the way we act, the way we feel, and definitely the way we look. But with advancements in skin care, you can have a say in the way aging affects your skin – and maybe even get back to the way you looked not so long ago. Fractional R-F is a proven, unique radio frequency treatment that can help improve the appearance of sagging or loose skin, giving you a smoother, sleeker and younger look and feel. Fractional R-F works in just one treatment with little down time and delivers a natural looking result. It's you, just younger looking and more confident.
How does Fractional R-F work?
Fractional R-F is a proven radio frequency treatment that transforms skin by working below the surface and addresses a wide range of surface imperfections that result from age and environmental factors. Benefits include the smoothing of wrinkly or uneven skin, better definition of facial features around the eyes, jaw and neckline, and even the smoothing and toning of unsightly bulges, dimples and wrinkles on the face and body. Fractional R-F radio frequency energy works with your body, remodeling your collagen to help your skin get that smooth feel and youthful look you want. Fractional R-F treats targeted problem areas – so the results are focused and effective.
Three Kinds of Technology
Emergency Response:
The ultrashort wave radio frequency electric field form cylindrical focusing in the depth of the skin around 2.6 ~ 3 mm (to make it as firm as the foundation ), the dermal tissue after strong impact damaged and capillaries which has been stimulated will think in mistake for tissue has injured , then will send the the signal for heal help , dermal tissue can produce a large amount of collagen, the collagen molecules gradually combined into an orderly collagen, so as to achieve the effect of firming wrinkles.
Ionization infiltration:
Ultrashort wave electric field can change the membrane cross-section point distribution, influence the membrane surrounding electrons and ions concentration, thus improving the permeability of cell membrane, the water of the cell membrane by ultrashort wave electric field ion channel is opened quickly, strengthen cell permeability.In ultrashort wave form at the same time the focus under the action of gravity and magnetic field on the epidermis of ionized water and nutrition it easily penetrate into dermal tissue.
Fat Dissolve Response
When the magneto electric effect on skin, hypodermic and adipose and muscle tissue heating is the ratio of 8:1. Adipose tissue after absorbing energy by softening, contraction, decomposition, make the skin tight and elastic.
Fractional R-F is effective on
The Eyes
Hooding,fine lines and even our brow line can make us look worn-down.Fractional R-F treats the upper and lower eyelids to help you look more youthful and rested
As you age, your skin's collagen and elastic simply break down faster than your body can rebuild them, causing your skin to lose elasticity—which often leads to wrinkles, and pockets of loose, sagging skin. The effects of age are typically most noticeable around the eyes, where skin is delicate and thin. Over time it will start to lose elasticity, beginning to droop and wrinkle, even creating heavy " hoods" that make you look older.
The Face
As we age, phrases like "turkey neck", loose jowls, sagging skin and "what happened to my jawline?" creep in. Fractional R-F smooths lines and wrinkles and remodels collagen for the overall health of the skin
After a lifetime of laughing, smiling, furrowing brows or lighting up in surprise, the skin on your face can really show the signs of aging.Your face is also the area of your skin most exposed to the elements, bearing the brunt of environmental factors like sun damage.Over time, the smooth, sleek look you once had breaks down, becoming uneven, and lined with wrinkles. Your features lose definition – especially in the jawline, lips and neck.
The Body
Aging does not just affect the skin on our faces, our bodies see the effects too, with crepey, sagging skin and unwanted bulges and dimples. Fractional R-F is a non-invasive way to smooth the skin on our bodies and even temporarily improve the appearance of cellulite .Skin is our bodies' largest organ, adapting everywhere to the changes in your shape, activities and lifestyle. As we age, our skin's resiliency and elasticity decreases – especially after major life events like childbirth – and sometimes never returns to that smooth skin feeling. For most people, age brings with it areas of uneven or unsightly bulges that just can't be remedied with exercise or diet. It's skin – not fat – that often gets in the way of achieving the youthful look we all desire.
Advantages
1.Intelligent judgment and reaction system, No electric shocking
If u have bad experience of electric shocking or over hot when do treatment, u will feel too scare
to use R-F again although its result maybe refresh you image,I know how your fear
But now u won't suffer this pain, this new intelligent fractional R-F device can judge by its intelligent system, the R-F won't work until all the probes are on one plane which make skin care more comfortable,u will love R-F soon!
2.Intelligent Distinguish Technology
Ultiliz international intelligent distinguish technology, the display will automatically show the number of probe, cosmetician won't mix the probes and need time to chose complex function procedure ,more easily and convenient
3.Ultra Sensitive Touch Keys
With ultra sensitive touch keys with led light, no worry about buttons will be destroyed, no time to clean dust between the gap around the buttons,more health and safety
4. Adjustable Pulse Working Time 0.1 to 9.9 seconds for chose
Abandon normal traditional design, this device adopts adjustable pulse working time depends on customers' favorite and feeling, 0.1second to 9.9 seconds working pulse,more free
5. Visible Working Beginning and End
With visible working beginning and end tag on the screen, you can easily know when the one pulse working time will beginning and when it will finish
Treatment Facts
Duration:
Fractional R-F treatments are typically 45 minutes for eyes or face and up to 90 minutes for larger body areas.
Treatment Regimen: One treatment is all you will need to see and feel real results.
Results:
Most patients can see and feel Fractional R-F results very soon after treatment – in as little as one day. Continued improvements and contouring can happen for up to six months as your body regenerates collagen. Your body actually produces new collagen which is how the collagen matrix thickens and creates a smoothing effect. Even better, results can last years
Comfort:
Be sure to ask if your doctor has the latest Fractional R-F CPT technology – it adds a gentle vibration sensation and interspersed cooling bursts that give you even more comfort during treatment. You will feel cooling and heating sensations during each pulse. Throughout the procedure, your physician will ask for feedback on the level of heat sensation to help balance your comfort with maximum results. After treatment, your skin may be slightly red, but most people resume regular activities immediately after treatment. There's typically no recovery time or special follow-up care
Parameters & Package List
1 x Fractional R-F Host
1 x Power adapter
2 pcs Replaceable Dot Matrix
1 pc Three polar R-F probe