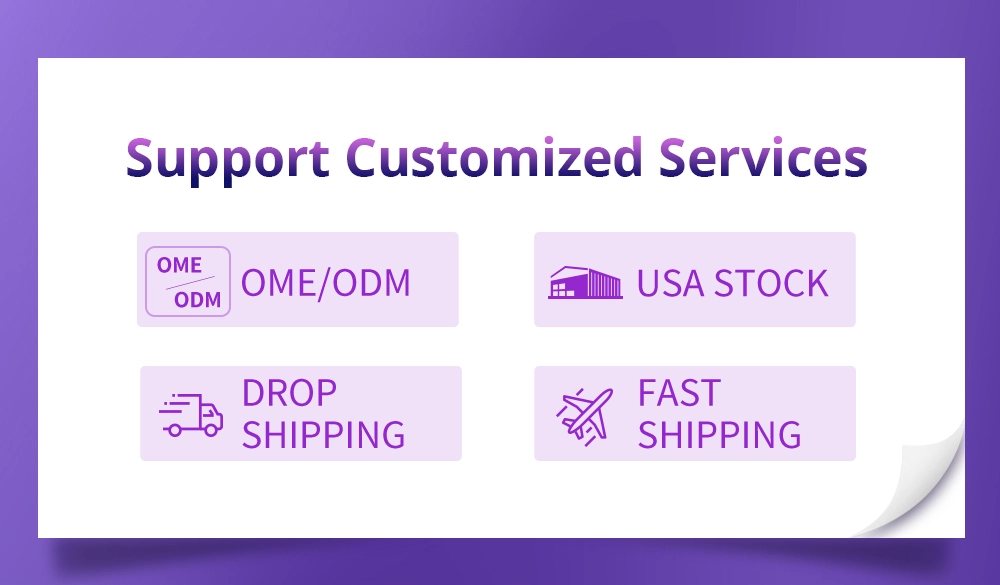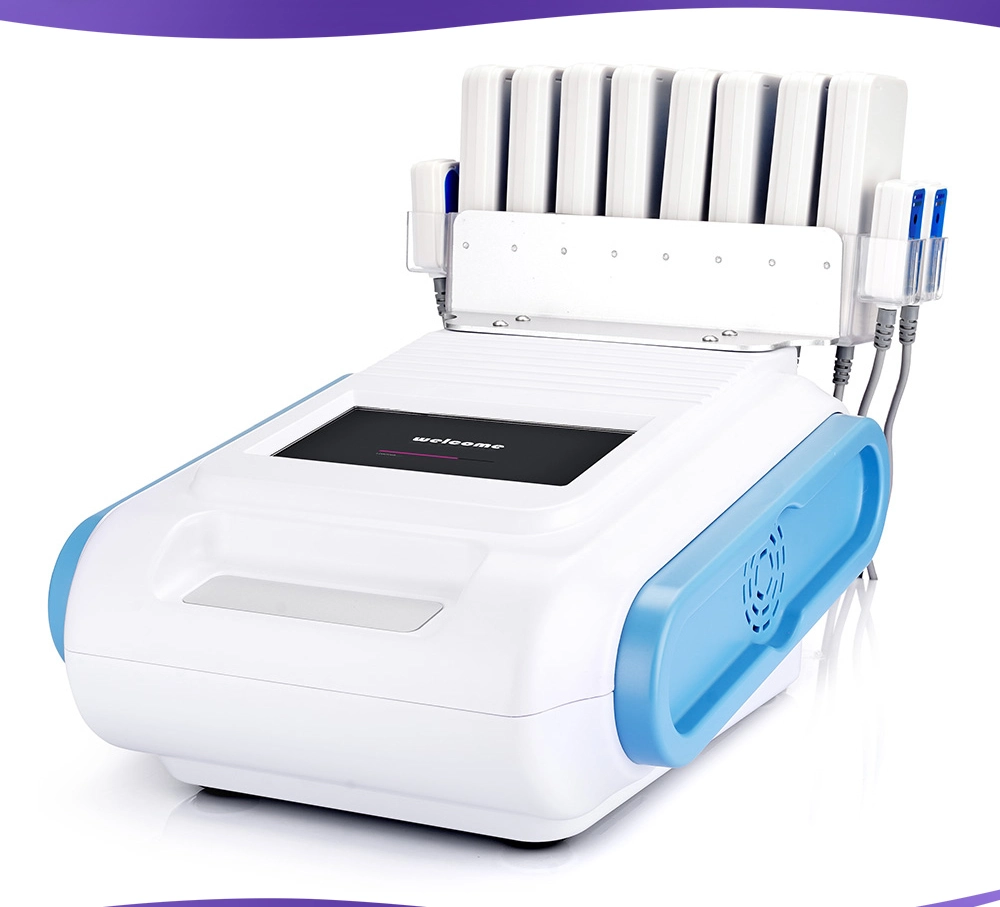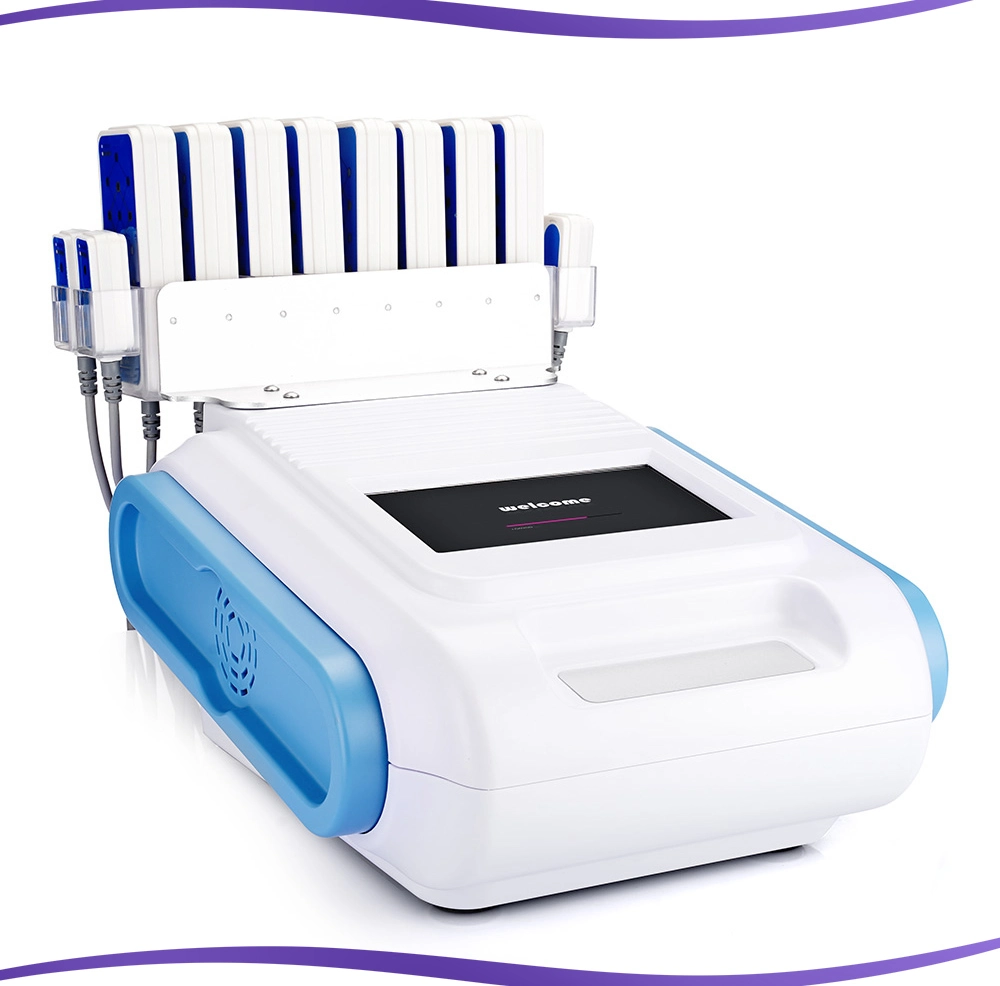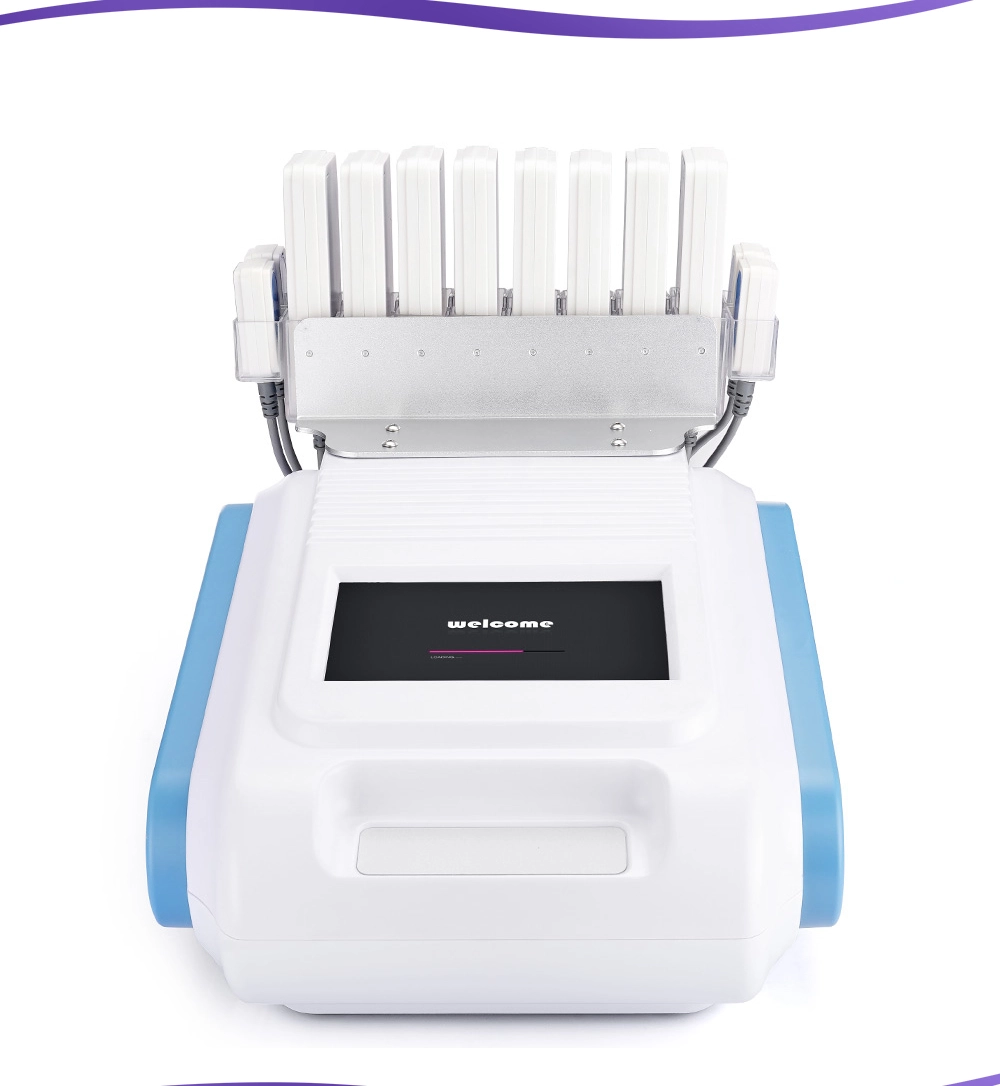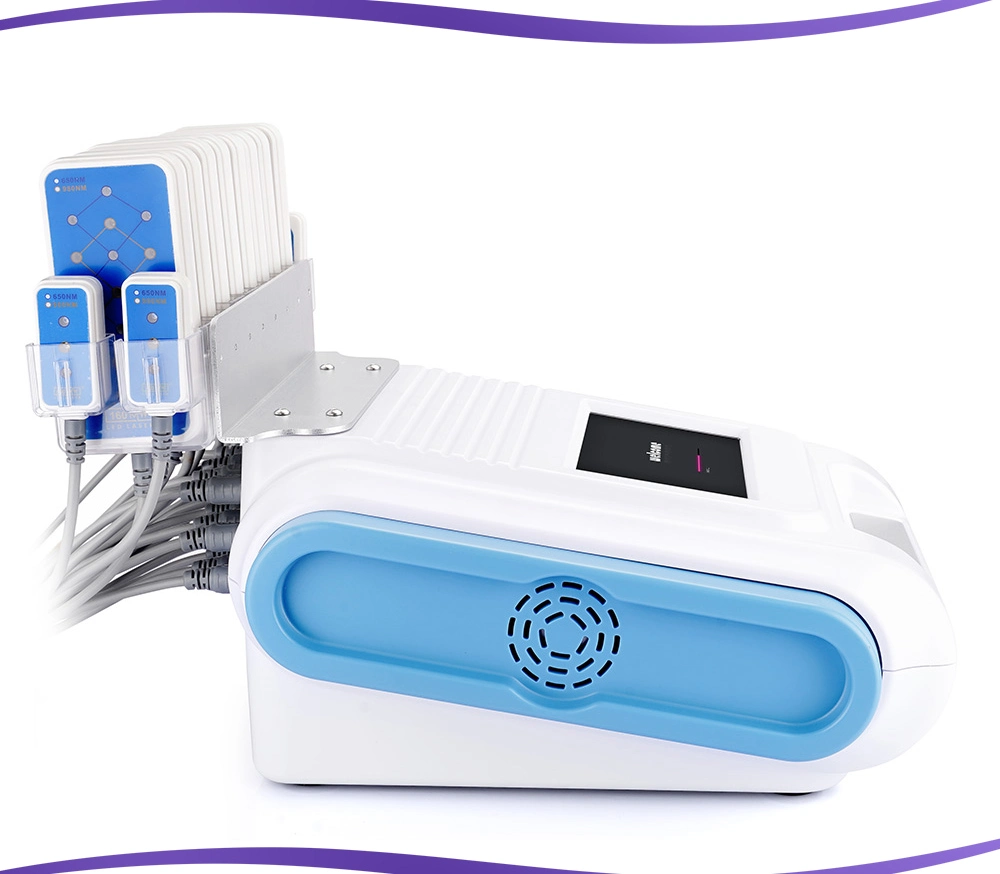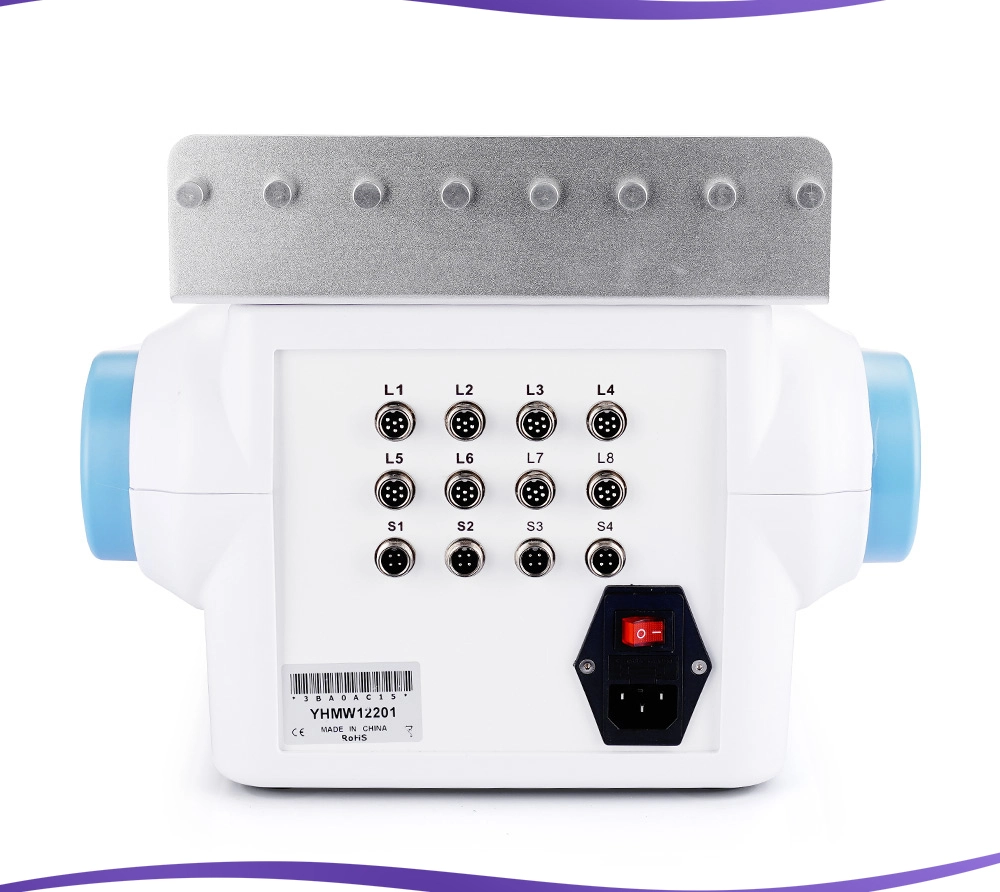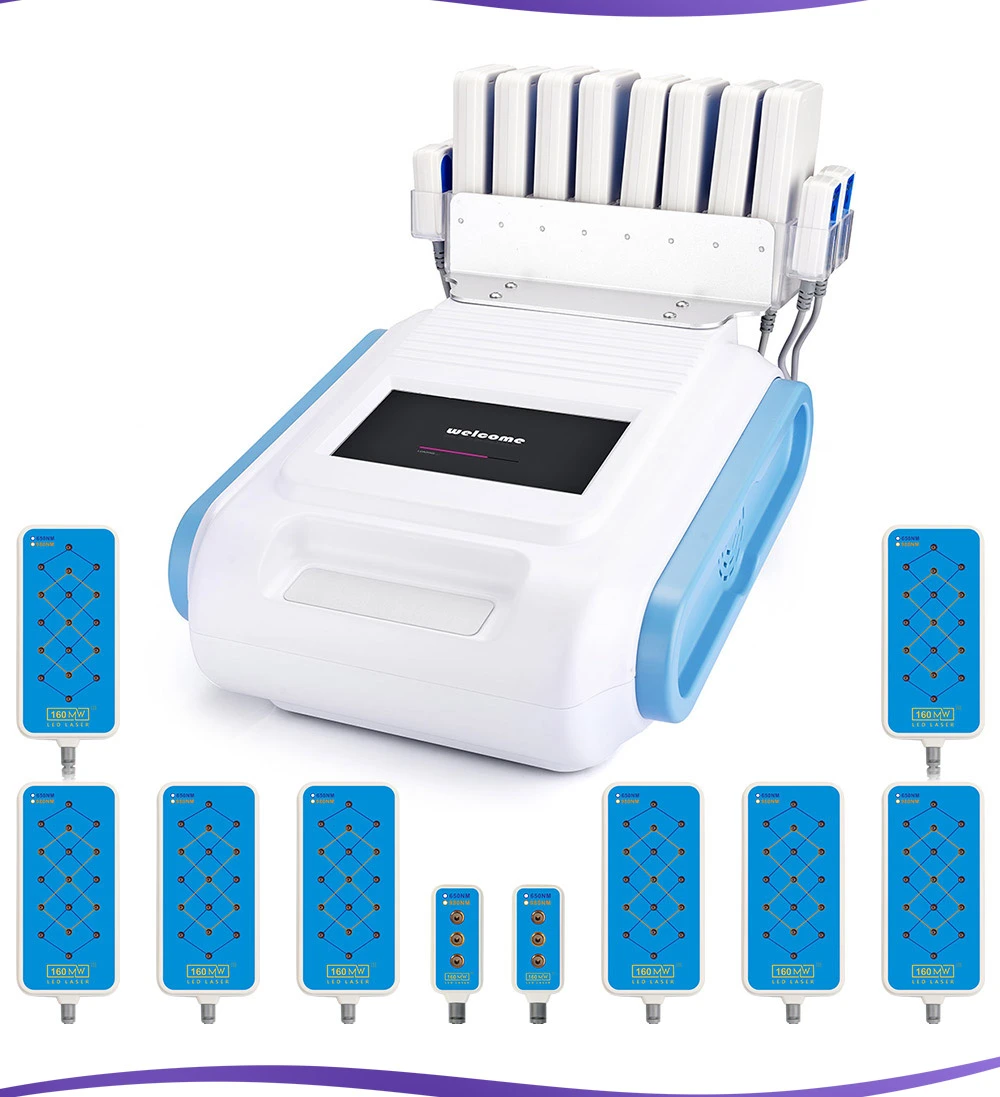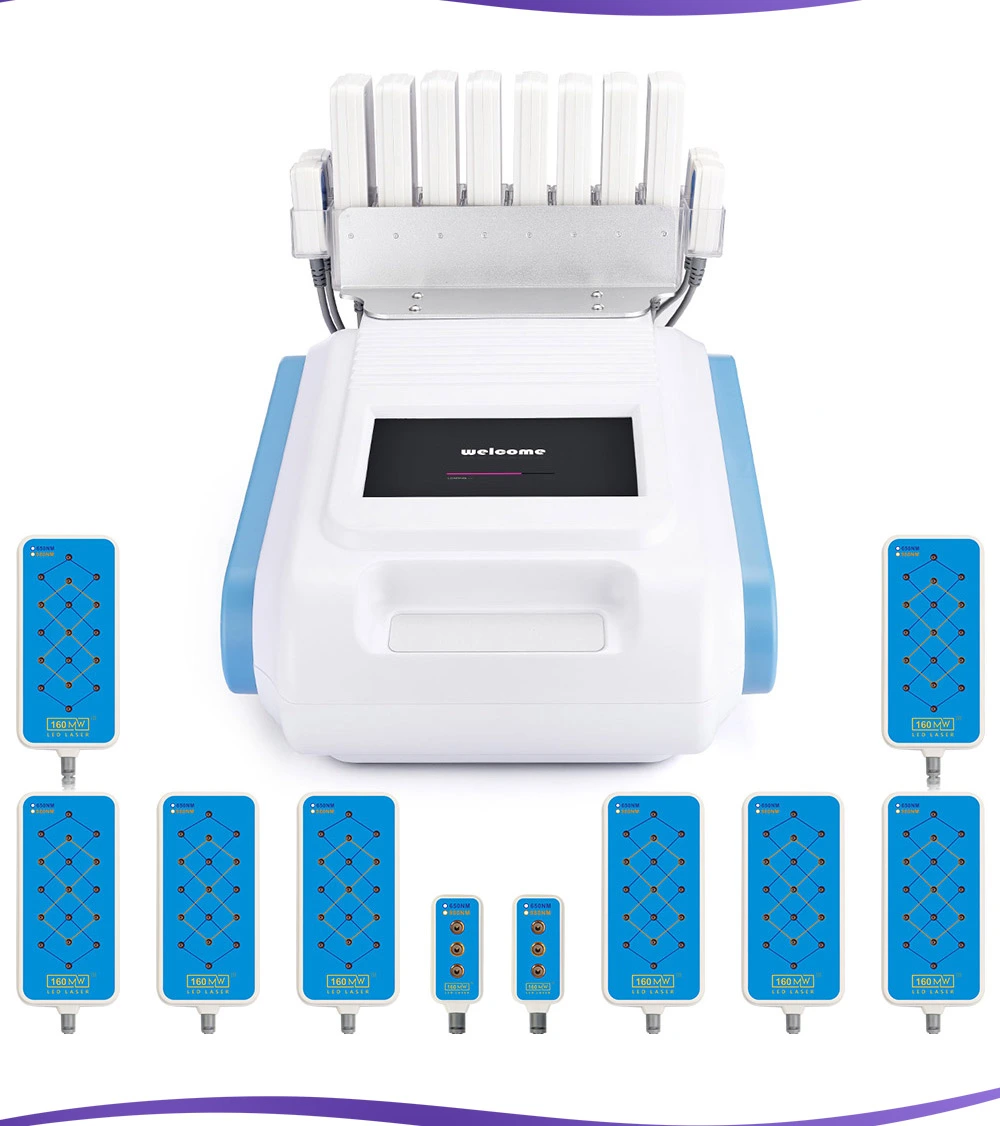 Introduce
Dual wavelength LED Laser is one innovative invention, Wave 650nm accelerates blood circulation, and wave 980nm goes deep into the skin tissues. The two wavelength coordinate coherently to strengthen the fat burning effects. if there are stubborn fats in your belly,arms, thighs, back or face, you can easily get rid of them with the help of This LED Laser slimming equipment. this is the new and natural fat reducing system that will help you to lose weight in short period without surgery. With professional technology specilized in beaty industry, This LED Laser can reduce weight up to 2-6 cm in one treatment. It is non-invasive and painless .You can get instant results!

Advantages
A. Innovative design: dual wavelength 650nm/980nm ,wave 650nm enhances metabolism, wave 980nm go deep into the skin, making weight lost efficiently. the two wavelengths harmoniously cooperate to reduce stubborn fats.
B. Original Japanese \'mitsubishi\' laser lights(0-100mw). imported connector from Germany, connectors are not easy to drop from machine. the connector cables are made of high quality rubber, whose endurence are super.
C. Circuit boards are designed respectively, if there is one pad or one light wrong , it doesn't affect the other pads or lights working .
D.Targeted fat reduction: You can lose weight anywere on your body, choosing according to your demands.
E. 100% safety: painless, no scar and zero downtime, it is the best non-invasive LED Laser.
F. Innovative design, high quality . the machine works intellectually, it is easy to operate, even non-professional person can do it perfectly.
G. we have portable and stationary style, you can choose as you like.
H. We can manufacture according to clients requirement with 6, 8, 12 paddles.

Paramaters
Wavelength 650nm&980nm

Main Power output 220v or 110v/50Hz-60Hz
Laser: 160mw for each 650nm diode (total 160x88=14080mw)
100mw for each 980nm diode (total 100x74=7400mw)
Safety On Board Diagnostics
Classification 30cm*30cm*22cm

Fuse 5A
Dimensions 30cm*30cm*22cm
Mode of Operation Continuous or Pulse Output
Ingress Rating IPXO
Environmental Requirement 50°F to 86°F Non-condensing Humidities Below 75%RH

Package Included
1 x Power line(We offer 100-240 V , AU/EU/UK/US plug)
8 x Big paddle with 17 laser//Each (Total 136 laser)
4 x Small paddle with 3 laser //each (Total 12 laser)
1 x holder for paddles

Introduce
Dual wavelength LED Laser is one innovative invention, Wave 650nm accelerates blood circulation, and wave 980nm goes deep into the skin tissues. The two wavelength coordinate coherently to strengthen the fat burning effects. if there are stubborn fats in your belly,arms, thighs, back or face, you can easily get rid of them with the help of This LED Laser slimming equipment. this is the new and natural fat reducing system that will help you to lose weight in short period without surgery. With professional technology specilized in beaty industry, This LED Laser can reduce weight up to 2-6 cm in one treatment. It is non-invasive and painless .You can get instant results!
Advantages
Innovative design: dual wavelength 650nm/980nm ,wave 650nm enhances metabolism, wave 980nm go deep into the skin, making weight lost efficiently. the two wavelengths harmoniously cooperate to reduce stubborn fats.
Original Japanese 'mitsubishi' laser lights(0-100mw). imported connector from Germany, connectors are not easy to drop from machine. the connector cables are made of high quality rubber, whose endurence are super.
Circuit boards are designed respectively, if there is one pad or one light wrong , it doesn't affect the other pads or lights working .
Targeted fat reduction: You can lose weight anywere on your body, choosing according to your demands.
100% safety: painless, no scar and zero downtime, it is the best non-invasive lipo laser.
Innovative design, high quality . the machine works intellectually, it is easy to operate, even non-professional person can do it perfectly.
we have portable and stationary style, you can choose as you like .
We can manufacture according to clients requirement with 6, 8, 12 paddles.
Paramaters

Wavelength 650nm&980nm
Main Power output 220v or 110v/50Hz-60Hz
Laser: 160mw for each 650nm diode (total 160x88=14080mw)
100mw for each 980nm diode (total 100x74=7400mw)
Safety On Board Diagnostics
Classification 30cm*30cm*22cm
Fuse 5A
Dimensions 30cm*30cm*22cm
Mode of Operation Continuous or Pulse Output
Ingress Rating IPXO
Environmental Requirement 50°F to 86°F Non-condensing Humidities Below 75%RH
Package Included
1 x Power line(We offer 100-240 V , AU/EU/UK/US plug)
8 x Big paddle with 17 laser//Each (Total 136 laser)
4 x Small paddle with 3 laser //each (Total 12 laser)
1 x holder for paddles


Important Notice Regarding Your Safety and Well-being
At Mychway, your safety and satisfaction are our top priorities. As a supplier of advanced beauty equipment, we feel it is our duty to remind you of certain health precautions.
We note that some customers may have underlying health conditions, such as poor health or unhealthy internal organs, which may be affected by certain cosmetic treatments, leading to the onset of some illnesses.
While our machines are equipped with advanced safety features, we urge customers with these conditions to consult a healthcare professional before using our equipment.
Your health is important. We recommend that those with pre-existing health conditions seek medical advice to ensure our treatments are appropriate for their unique health conditions. Our team is here to help you and answer any questions you may have.
Thank you for your understanding and cooperation in this matter. By taking these precautions, our goal is to not only provide you with beauty solutions but also provide you with peace of mind.
If you have any questions or need more information, please feel free to contact us. Your safety is our commitment.
Call for help
If you like to talk to someone, you are welcome to call at 17722598734.
Email
If you only like typing, you can reach us through email at customerservice@mychway.com.
Whats APP
If you prefer a live chat, weclome to PM at WhatsApp 17722598734.
Address
RM1701A, Pengdu Mansion,126 Nanguang Rd, Nanshan,Shenzhen, Guangdong 518054 China
Business hours
Mon- Sat: 10:00 AM – 20:00 PM