How does it work?
RF converts electric energy into heat energy to penetrate deep into the skin and heat up the dermis 60-70 degrees, which can accelerate the blood circulation, stimulate collagen, proteins and cell renewal. During the treatment, you will feel the heat in the skin but it's comfortable, finally reach results of tightening skin, improving fine lines, wrinkles and smoothing skin.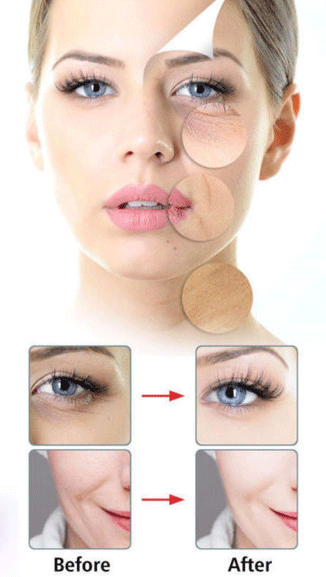 Treatment Areas
Cheek, chin, eyes around, mouth around, forehead.
Treatment Program Recommend

If you visited a dermatologist, you might go once every 6 months. With your in-home RF machine, it depends on the results you want and the power of the machine. You might do one to three treatments a week, and it may take from one to three months to see results.
Usually 20~25minutes for one treatment area. After one treatment, you would feel your skin more delicate and tighten. But every patient is different, most people can see the best result after one course of treatment.
The benefit of Radio Frequency Face Lift Treatment
1. Quicken the blood circulation in the part of skin treated and has the effect of decomposing fat.
2. Improve absorption of cream, lotion and decrease acne.
3. Tighten skin and decrease fine wrinkles.
4. Stimulate collagen cells and increase skin flexibility.
5. Reshape the outline of the face
The course of treatment recommended
1.20-30 minutes/session of treatment
2. 2-3 session per week
3. 10 sessions/course of treatment
4. 2 courses of treatment are needed
The course can be adjusted according to skin improvement during the course of treatment.
Radio Frequency Face Lift Before And After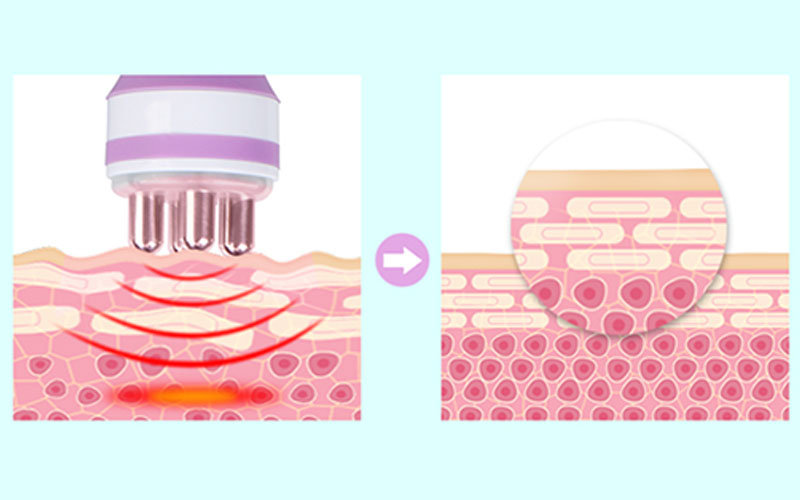 FAQS
Is radio frequency face lift treatment have any side effects?
Facial lifting is a non-surgical, non-invasive cosmetic technique that safely and effectively improves the health and appearance of the skin
How long does the radio frequency face lift procedure last and how many treatments are needed?
Usually, it takes 20~25 minutes for one treatment area. Twice a week and 2~3 months is a course of treatment.
Does radio frequency face lift treatment really get a good effect?
Yes, facial lifting uses technologies developed in the medical and physiotherapy fields to activate the skin's natural chemicals responsible for health and vitality.
Does radio frequency face lift only can removal wrinkle?
It can removal wrinkle and tighten skin, whiten and tender skin, shrunken pores, dispel black eye socket, pouch, and crow's-feet, removal the yellow skin.
Who is radio frequency face lift best suited to?
Suit to anyone who experiencing loss of firmness and dullness in their skin. As well as collagen production, it also boosts oxygen levels in the skin, so it's great for general radiance. But it's not recommended for skin with broken capillaries or rosacea.