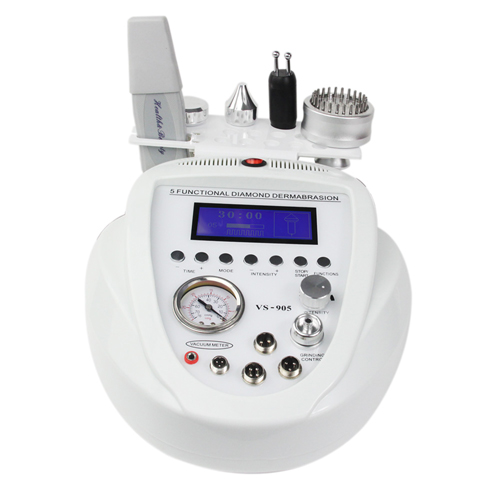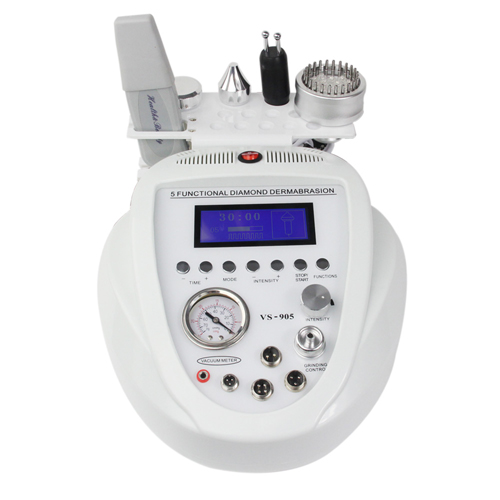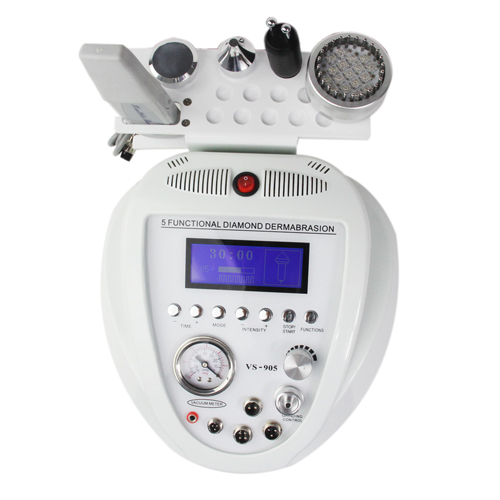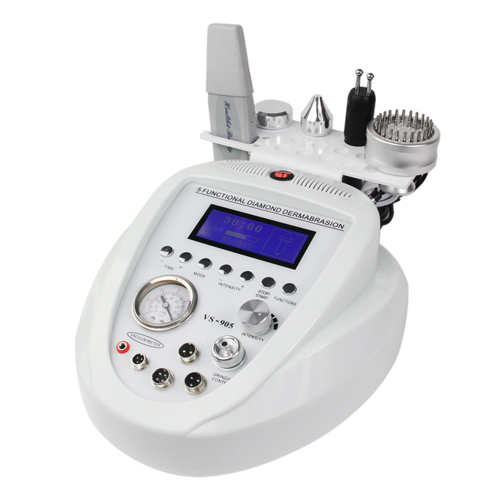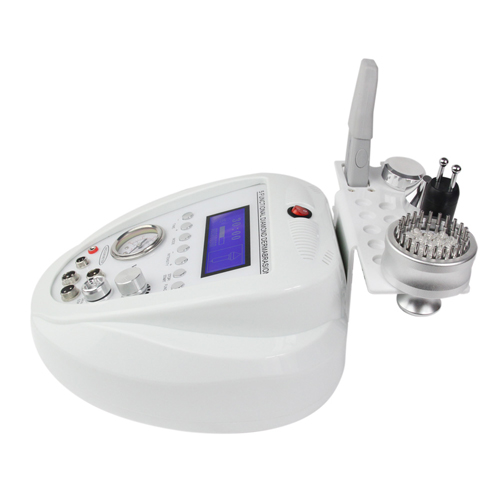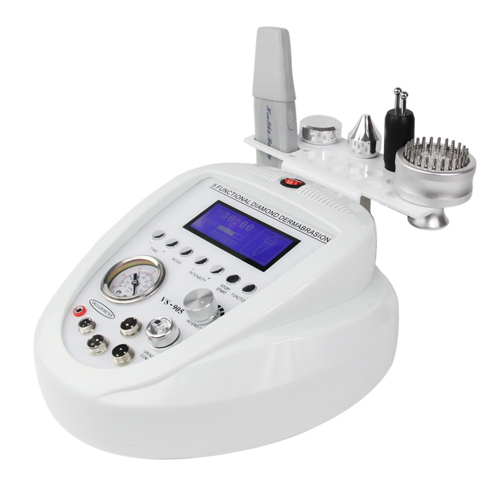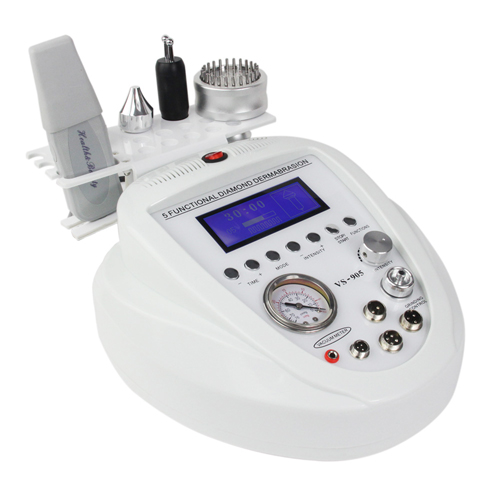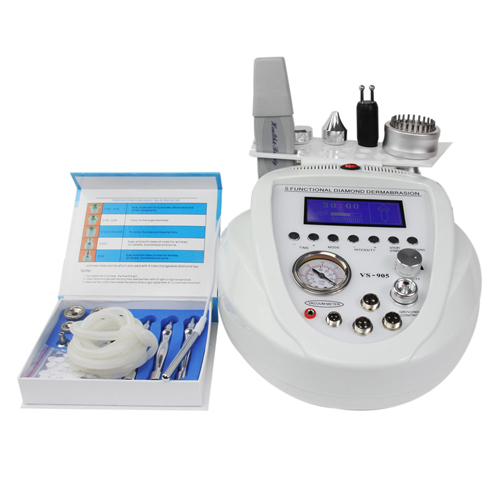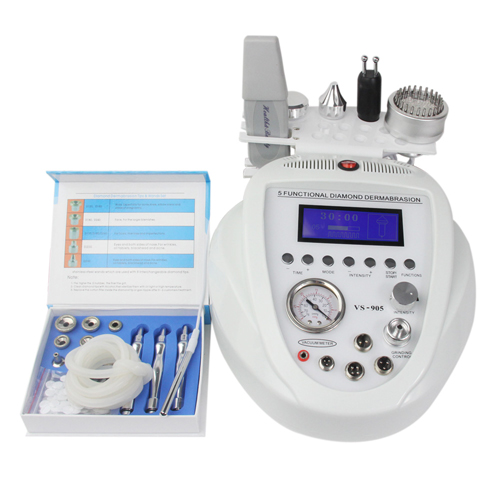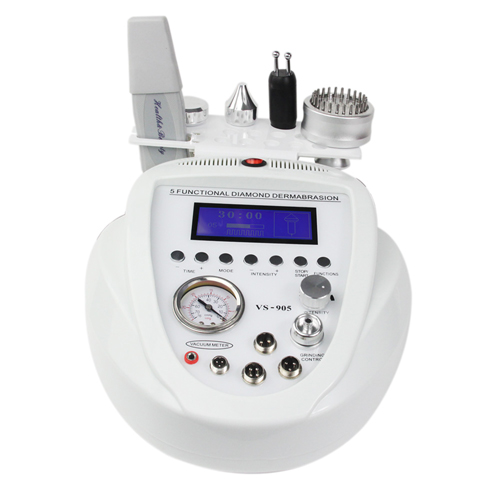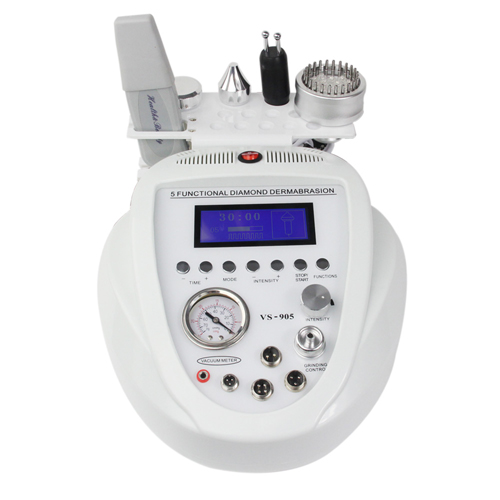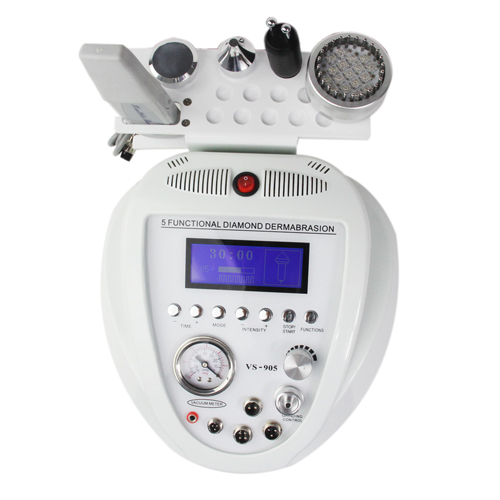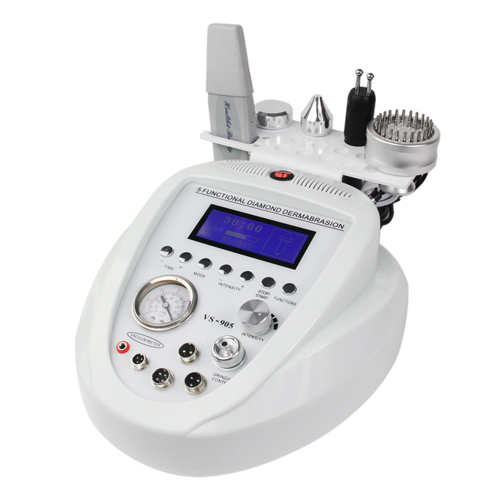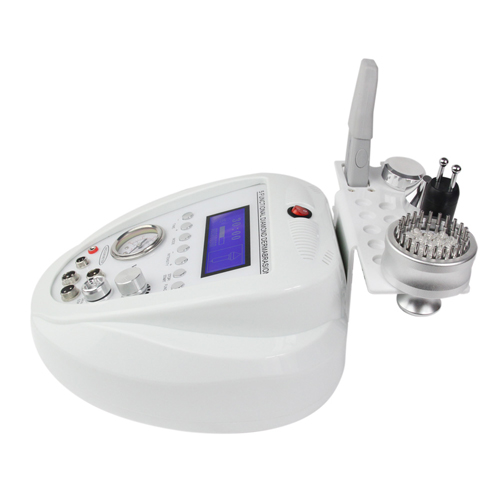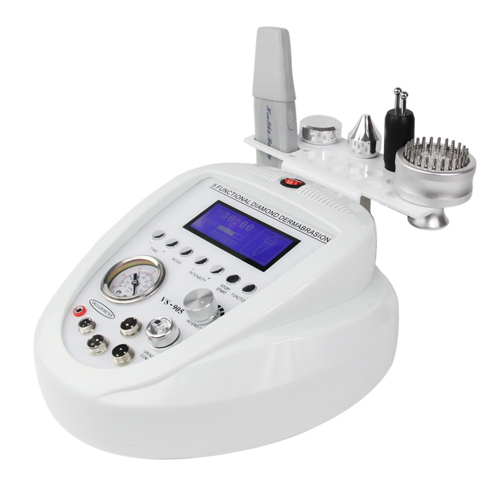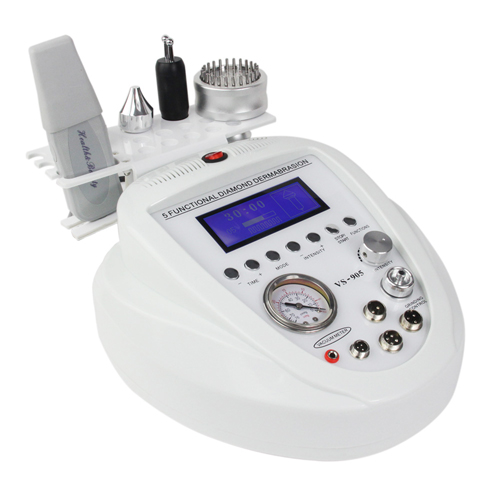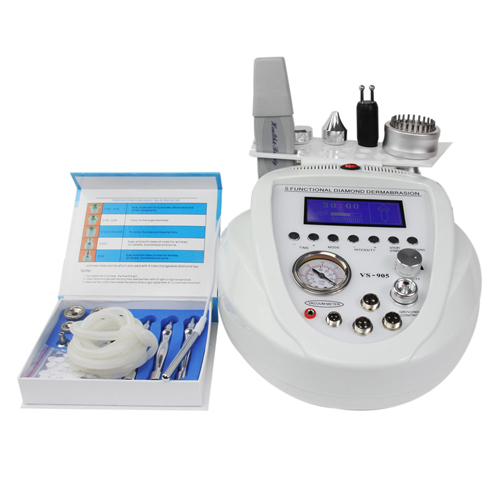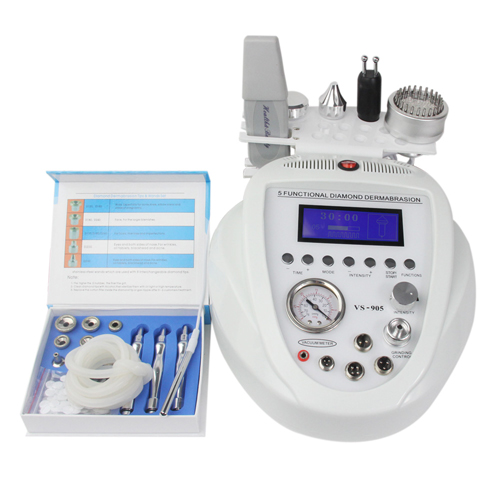 Dermabrasion Machine With BIO Photon For Skin Care For Sale
Dermabrasion BIO Ultrasound Photon Skin Scrubber For Spa Use
Diamond Dermabrasion for face cleaning
BIO for face skin tighten
Ultrasound for face slimming
Photon&Microcurrent for skin Rejuvenation
Skin Scrubber for dead skin removal
multifunction
WHAT\\\\\\\'S DERMABRASION MACHINE
it is a creative improvement of the Micro-Dermabrasion. The Diamond Dermabrasion provided a non-surgical skin refinish procedure, by using sterile diamond heads to abrade or rub off the top skin layer, then Vacuuming out the particles along with any dirt and dead skin back up. This procedure removes skin debris, imperfections, blemishes, wrinkles and unwanted pigmentation on the skin. Moderate usage of Diamond Dermabrasion, accompany with skin products that penetrate through top skin layer that reach the dermis level, helps to replenish natural nutrients, restore cell activity, and promote skin health. The results after Micro Dermabrasion treatment is usually a healthy, glowing, beautiful skin.
WHAT IS A SKIN SCRUBBER
Skin scrubber is the latest treatment which removes dead skin cells, smooth wrinkles, treats pimples and clears the complexion. The Miscrubber technology uses ultrasonic waves to shake loose dead skin cells. The ultrasonic waves also create heat and vibration to give a pleasant massage which will drive creams and ampoules into the skin.
MULTIFUNCTION
Use Dermabrasion BIO Ultrasound Photon Skin Scrubber functions together for face skin care.
Accessories
Model: PT-CS01A
Ultrasound Plate Handpiece
Ultrasonic head it works one million times per second to promote human blood circulation,and speed up metabolism, improve permeability of the membrane to promoted collagen tissue, reduced wrinkle. It use on body.
Model: PT-CS02A
Ultrasound Point Handpiece
Ultrasonic head utilizes sonic vibrations could stimulate skin tissue and improve permeability of the membrane to promoted collagen tissue, reduce wrinkle and invisible appeared fine line. It use on face, like cheek, eyes around.
Model: PT-WC01
Photon Microcurrent Handpiece
The microcurrent & photon activates in skin cells, and increase the energy of cells's metabolization in order to stimulate to produce more collagen protein,enhances circulation, inhibiting he formation of melanin pigment. It use on face, like cheek.
Model: PT-CP01
Ultrasound Skin Scrubber
Ultrasonic scrubber using the high performance of ultrasounds. By removing the superficial scaly layers of the skin, the Scrubber stimulates the revival of the skin tissue rendering it youthful and luminous. It use on face, like cheek.
Model: PT-FJ01
Conductive Probe
Conductive probe is a medium through which is the microcurrent of other handles can be introduced into the human body and an auxiliary tool.
Compare with similar products
Reviews (0)
Related Products
Customer who viewed this product also viewed
Products Inquiry
Dermabrasion Machine With BIO Photon For Skin Care For Sale
Diamond Dermabrasion for face cleaning
BIO for face skin tighten
Ultrasound for face slimming
Photon&Microcurrent for skin Rejuvenation
Skin Scrubber for dead skin removal
multifunction