Do you want to remove excess cellulite for the best ultrasound cavitation weight loss machine? Then you may consider using modern and the best body slimming weight loss ultrasound cavitation machine in 2019. and want to know the ultrasonic cavitation machine treatment sessions and other things you are concern about, then this article is for you!
What Is An Ultrasound Cavitation Machine And How Does It Work?
The ultrasonic cavitation machine treatment is a non-invasive alternative that uses ultrasound to destroy fat cells and convert them into free fatty acids and glycerol, which are more easily excreted by the body. Free fatty acids are moved to the liver where they rot and are removed from the body while the water-soluble glycerol is delivered to the circulatory system and used as energy. The body will process those fats in the same way as other food. This is through the lymphatic system. This technique induces tissue remodeling and the production of new collagen and elastin. The ultrasonic cavitation machine essentially breaks up body tissue with a low fiber content while maintaining the integrity of the tissue surrounding it.
The ultrasonic cavitation is used for weight loss treatment. It can reach specific body areas where you want to reduce fat when using the weight loss cavitation machine. Some devices can be used at home. Other equipment though are used by professional aesthetics. Here is the top 5 weight loss ultrasound cavitation machine in 2019.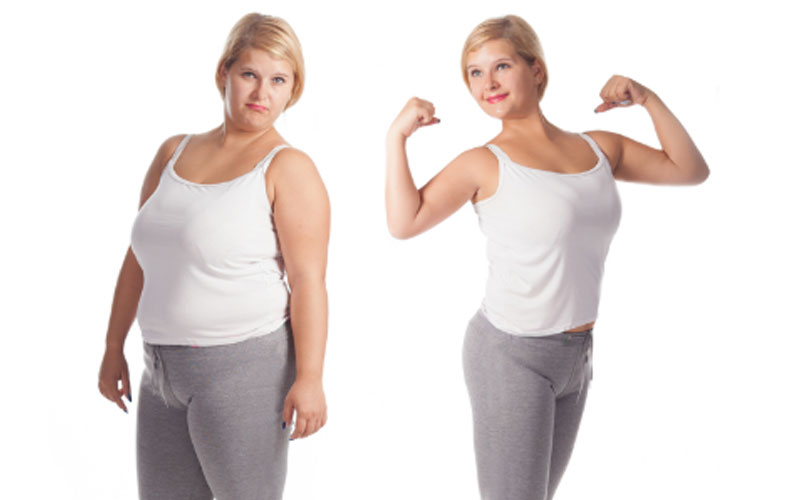 Top 1 S Shape Slimming Beauty Machine
This is the top 1 ultrasonic cavitation weight loss slimming equipment for beauty spa in 2019 called S Shape. This body weight loss and face shaping equipment is a multifunctional machine which is designed with the new technology of cavitation 30khz. It is more powerful than the traditional 40khz cavitation machines. Additionally, ems and electroporation for V face shaping and nutrients importing are really a widely welcomed helper for professional aesthetics. Get one S Shape machine, gain equipment for the whole body beauty machine.
MS-45T2 https://www.mychway.com/product/ultrasonic-s-shape-30k-cavitation-machine-for-face-body-care
Features
1. Multifunctional handles for body and face.
2. Save time to do body slimming and skin tightening at the same time for both aesthetics and clients.
3. Personalized design, can choose each function of each probe separately or together as you prefer.
4. New design EMS+EL handle is the best for nutrition absorption.

Recommended for salon, professional aesthetics 5 Stars
Top 2 Lipocavitation Cellulite Treatment Machine
This 6 in 1 multifunctional weight loss cavitation machine is an easy-to-use device without any side effects. The 40 kHz ultrasonic handle can be used on the belly, arms, waist or legs to break the fat cells. Then the vacuum RF handle sucks the fat and melts it, increasing collagen production to tighten the skin. This weight loss ultrasound cavitation equipment is ideal for body weight loss, body shaping, blood circulation, promotion of metabolism, and skin firming. It is designed with a separate RF probe for the eye's around that helps eliminate wrinkles and eye bags. The weight loss equipment also includes lipo laser pads for skin tightening after weight loss and keeping fit.
YH-5302S
Features
1. Unoisetion cavitation technology reduced 3 times of the annoying noise in the ears caused by ultrasound, more comfortable weight loss experience for you.
2. The 3D RF energy output reaches the deeper layer of the skin which can bring you better results than normal RF. Different sizes of the radio frequency handles can be selected for face and body treatments.
3. RF energy release level is adjustable which increases the comfortable experience for different people.

Recommend for salon, professional aesthetics 4.5 Stars
Top 3 Candy Sweety Machine
This weight loss vacuum cavitation machine dissolves fat and tightens the skin. It reduces the volume of fat cells and eliminates them. This ultrasound weight loss device can be used on the arms, legs, thighs, buttocks, neck, waist, back, and abdominal muscles. Overall, it reshapes your body fat removal and face lifting, and firming the skin. It also relieves stress and removes fatigue to enhance the exercise of skin tissue by vacuum rf handle massage. It circulates and activates cells, produces collagen and elastic fibers, and improves facial and body skin.
MS-5493
Features
1. Painless treatment use RF energy at the specific target position, safe and effective.
2. Directly reaches the deep location of the skin layer, the obvious result can be seen after weight loss skin lifting sessions.
3. Does not affect the normal work and life, you can go back to daily activity as normal after ultrasound weight loss treatment.
4. Three colors to choose from, loved by young beautiful ladies.

Recommend for personal use at home: 4.5 Stars
Top 4 Unoisetion Cavitation Machine
Sculpting and reshaping your body using this advanced home ultrasonic cavitation fat removal weight loss machine. This weight loss machine helps destroy the fat cells by using ultrasound and RF energy in a specific area. You can use the ultrasonic cavitation handle over any part of your body for the area which deposits too much fat the back area. The radio frequency handles sends low-frequency radio waves underneath your skin that helps to increase collagen from the deep skin layers. The cavitation ultrasound will cause the cells to break up and disappear, while rf handles removing all the dissolved fat through the lymphatic system.
MS-54D1S https://www.mychway.com/product/40k-6-in-1-ultrasonic-rf-body-contouring-machine-for-sale
Features
1. You do not have to worry about Low energy. They are more safe and effective.
2. Selectively working on fatty tissue avoiding heating other body cells to get the fastest effect.
3. The easy operating system, you may use it both at home and in the beauty spa.
4.Low price, economical and practical.

Recommend for personal use at home: 4.5 Stars
Top 5 Mini 40K Cavitation Machine
This weight loss ultrasound model comes with a single 40K cavitation slimming handle, the new technology unoisetion cavitation 2.0 system solved the problem of terrible buzzing noise, and the new system does not waste energy to preheat or vibrate the head surface, but perfect to use at home, easy to carry when you are traveling and anywhere people who do not want to go to the beauty spa love it.
MS-11Y1
Features
1. Small volume, easy to carry, you can bring it to anywhere you want.
2. Slim down, reduce wrinkles and tighten the skin in the comfort of your home.
3. Beautiful and elegant design, loved by young people.
4. Cheap price, affordable for anyone.

Recommend for personal use at home: 5 Stars
These are the best 5 weight loss cavitation machines for fat burning and body reshaping. Here are some points you may consider with the ultrasound weight loss cavitation treatment.
How Long Do Ultrasonic Cavitation Results Last?
Results are normally seen between 8 – 12 sessions. The number of "sessions" or treatment varies. It depends on various factors. These are in terms of weight, age and the area of treatment. For long-lasting results, doing the ultrasonic cavitation treatment once a month after all the sessions are finished is recommend.
Are Ultrasonic Cavitation Results Permanent?
As we all know that people have a fixed number of fat cells after adulthood. Ultrasonic cavitation does not get rid of fat cells. Instead, they empty the cells of their contents. As you may have guessed, these cells can then store fat again. For longer lasting appearance, a balanced diet is required. This means burning more calories than what is ingested.
If you are interested in purchasing a weight loss ultrasound cavitation machine, you should definitely take into consideration the aforementioned models. We have research and develop and produce the most popular cavitation ultrasound machines for 9 years. If you have other questions about the weight loss ultrasound cavitation machine, welcome to consult me!